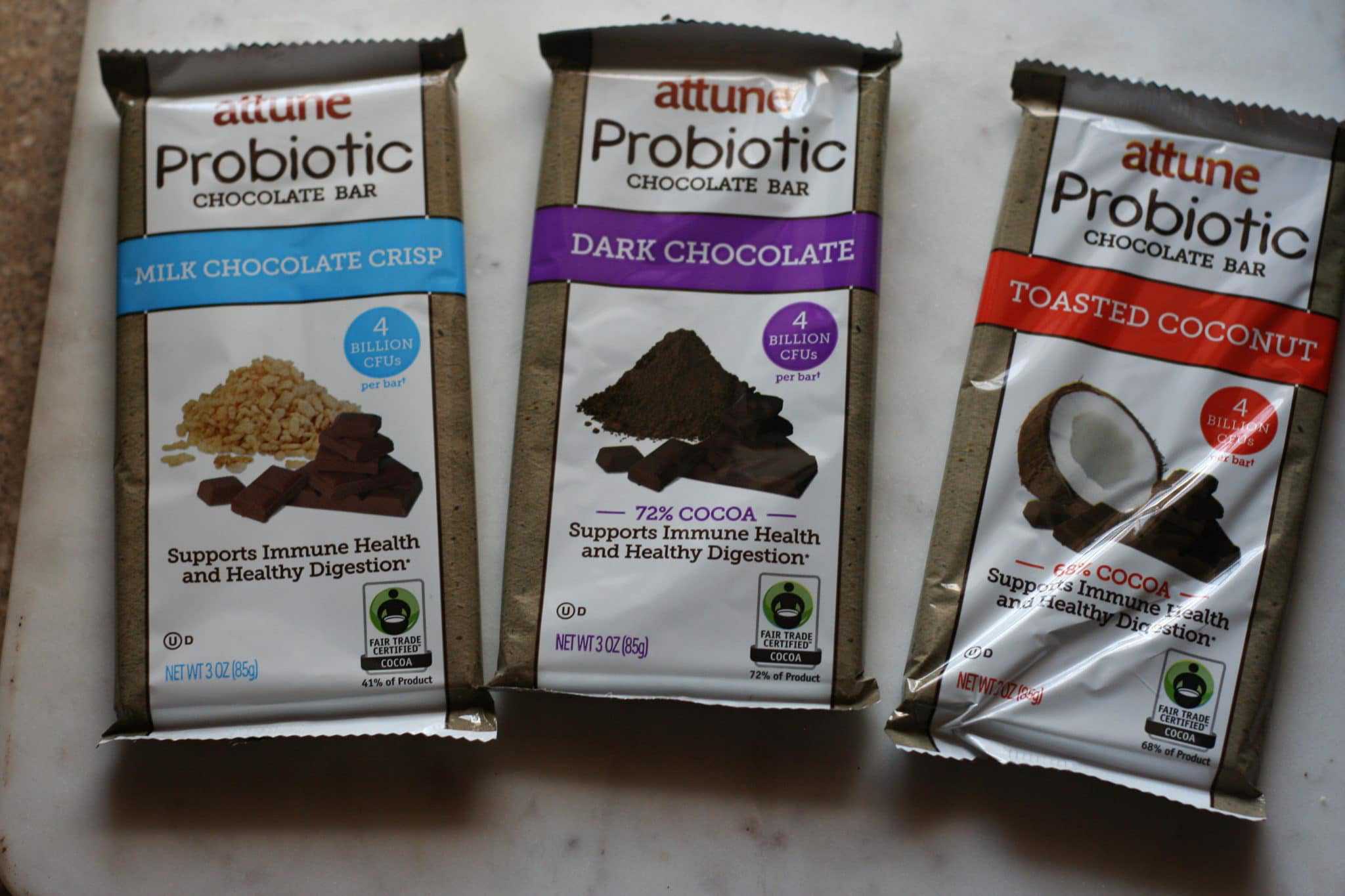 I am always looking for any type of healthy snacks for me and my family! When I was asked to sample Attune Probiotic Chocolate Bars, I was intrigued because I am a huge proponent of probiotics! If I can get the value of probiotic in a yummy chocolate bar rather than a huge horse pill, I am all in! Probiotics, if you are unfamiliar, are live bacteria and yeast which actually help your digestive system!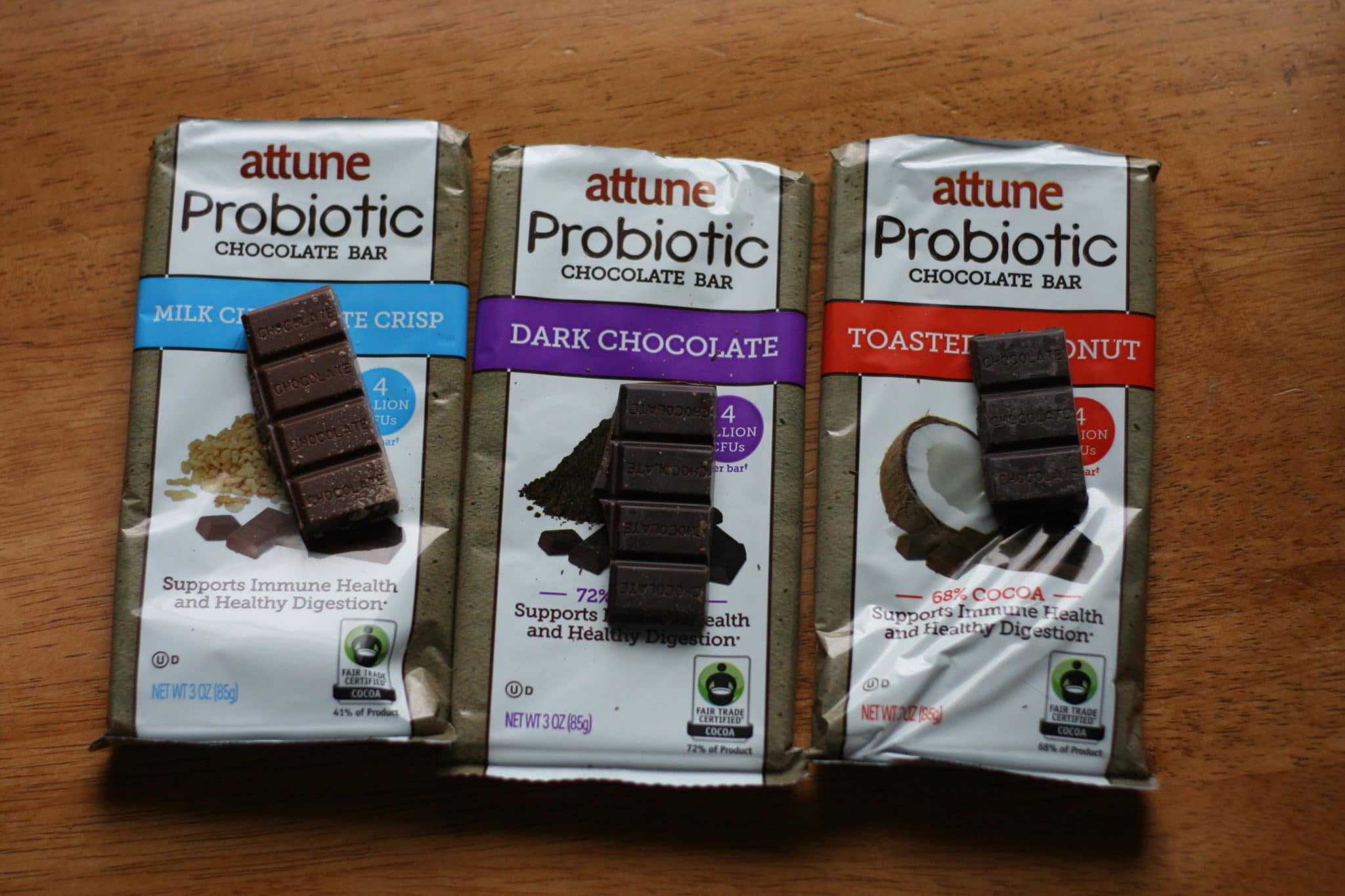 I received three chocolate bars and their flavors were Milk Chocolate Crisp, Toasted Coconut, and Dark Chocolate!  My family are huge chocolate fans and they all like to keep a snack in their sports bags.  I liked all three bars, my favorite was the Milk Chocolate Crisp! My kids liked all the flavors as well! My older daughter loved the Milk Chocolate Crisp, my other daughter loved the Toasted Coconut, and the boys liked the Dark Chocolate! However, they said they would eat any of them because they liked the chocolate flavor, and I agree!
What I really liked is that the Attune Probiotic Chocolate Bar does not need refrigeration, like so many Probiotic bars! They are large bars and a piece or two fills my chocolate craving.  I wrapped the bar and had it throughout the week.  It was great to have a snack after my long walk and I had my chocolate fix.
These bars can be ordered from the Attune Food website! I was able to easily locate them in my regular grocery store and my health food store as well.  I highly recommend these chocolate bars.  They satisfy the chocolate craving while giving the huge benefits of probiotics!
I highly recommend you all give these Attune Probiotic Chocolate Bars a try and I think you will love the benefits!
Please share the love on Facebook, Pinterest, or your favorite way of relating to your friends and family, and please continue connecting with me on Instagram, Pinterest, Twitter, Bloglovin, Google Plus !
Thank you for always sharing my passion and love for food and family!
Disclaimer – I received these protien bars to review.  There was no monetary compensation given to Everyday Eileen.  The opinions are mine with no influence from the distributor of this product.
xo