Nothing better than celebrating the greatness of your tween! Celebrate and share a tasty Yoplait pouch snack together! They are perfect for a before game snack!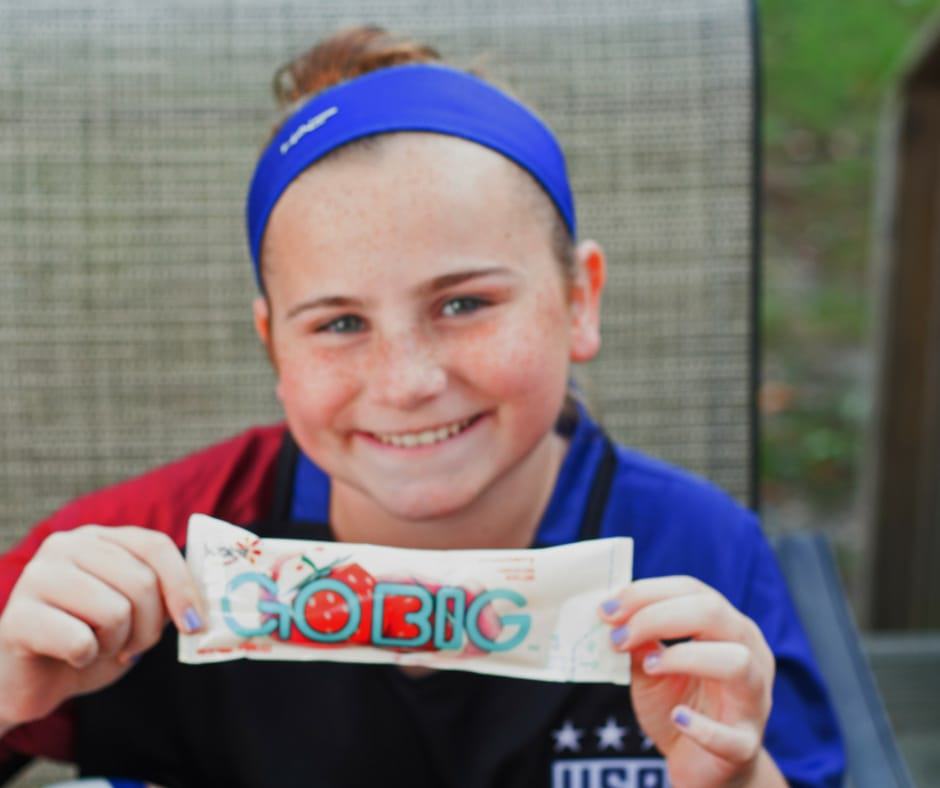 When I learned about Yoplait's new product , "Go Big Yogurt Pouch" and their new facebook program  focusing on amazing tweens! I was super excited to write a letter to my beautiful tween! She inspires me to be the best Mom I can be! Deirdre is such a powerhouse of positive thinking, strength and determination!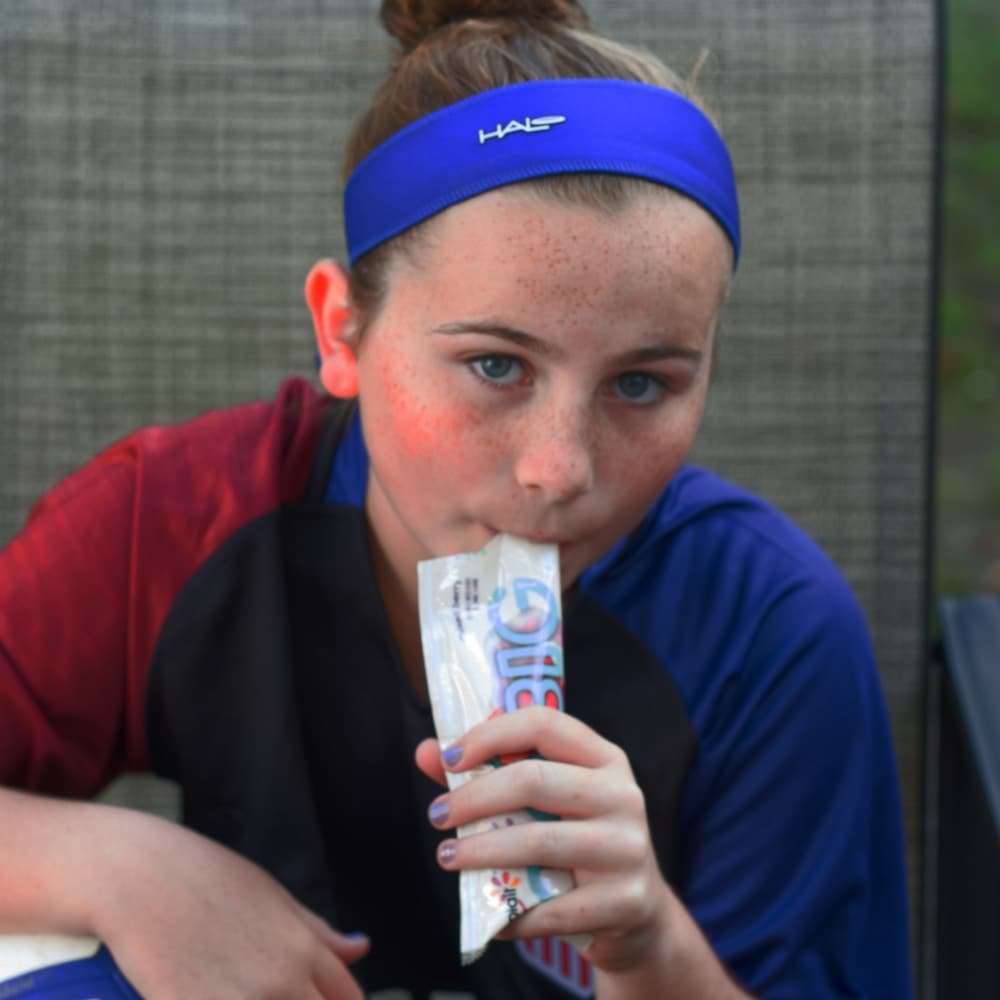 (got hit in the face with a ball..thus the slight bruising...all better now)
Dear Deirdre,
I am blessed to be your Mom! As it is obvious, you are the youngest in the family!  Being the youngest cannot be easy! You have Dad and I, then there is your brothers and a sister who want you to have the best of everything! They push you to always achieve the greatest of your abilities. Dad and I want the best for you and we are so proud of you and all you have achieved in 12 short years!
I am so unbelievably proud to be your Mom! You are smart, kind, caring, thoughtful, loving, funny, and of course, athletic!
The schedule you have is intense and you are able to balance school and sports. You are an amazing athlete, dancer, and student!  That is wonderful but more importantly you are kind and caring for everyone you meet. You are a wonderful daughter, sister, cousin, and friend!
We are blessed because you are a kind and caring person to everyone!  You want everyone to have happiness in their lives.
As an athlete, and winning is important to you!  However, you want everyone to enjoy the experience of playing. Sportsmanship is key for you and you always promote that with your teams!
I am so very Blessed and proud to be your Mom! I am such a lucky person to call you my daughter!  You are amazing and I cannot wait to see all you achieve in your fabulous life!
As we say to each other every day ..Whats our deal..I love you!  You love me! That's our deal!  xoxoxoxoxoxoxoxo
Momma K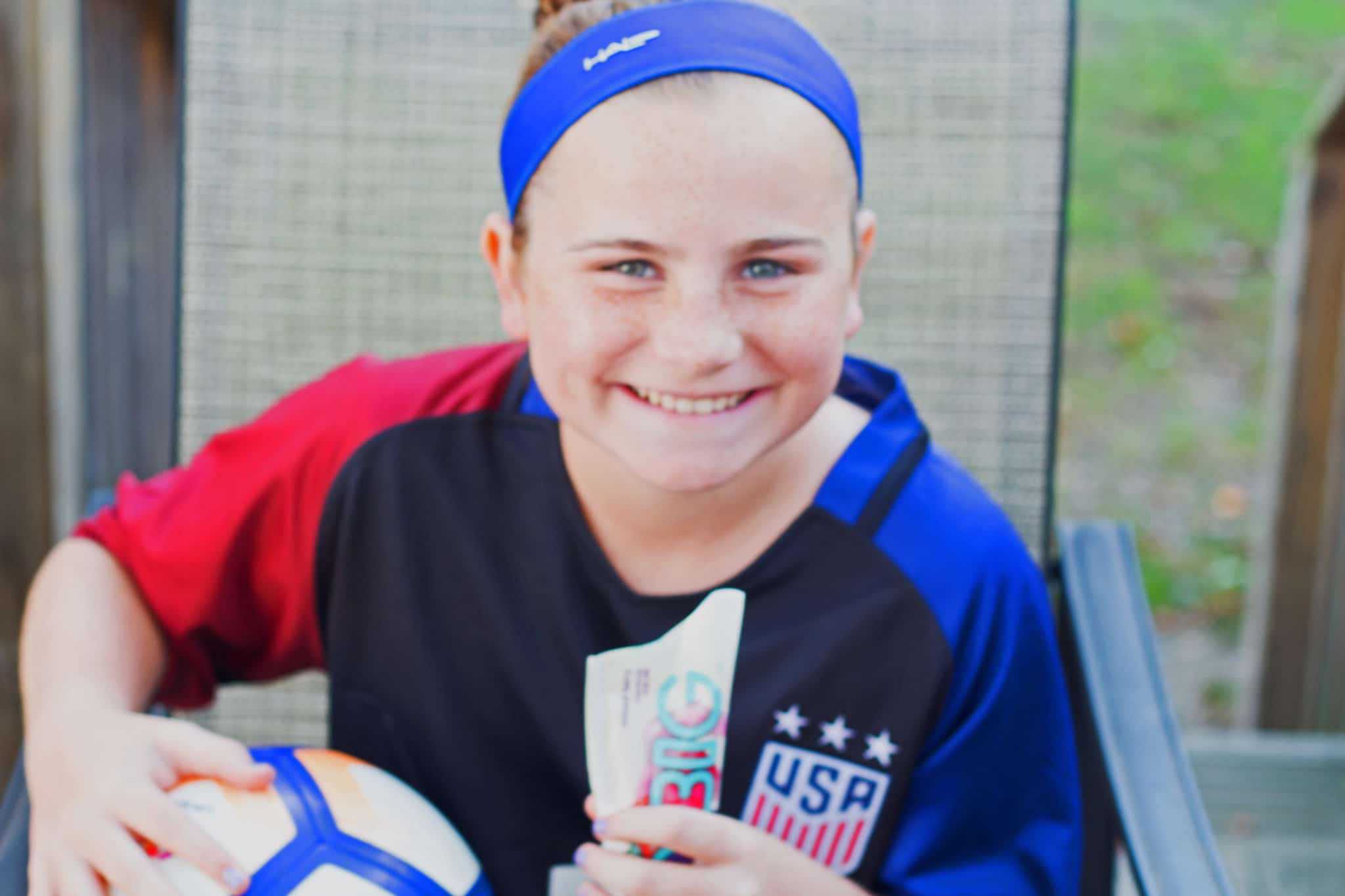 I hope you all check out Yoplait's new pouches with the new rip and grip easy open tops! These are perfect for your active tweens/teen snack! Also, don't forget to check out their facebook page and share your tweens/teens amazing stories!