My process of writing, don't I sound like I actually have a process :),  starts often with  a recipe or something dealing with my hilarious family  and I add-on it and change things often!
Today I was planning on sharing the thrill of watching my daughter complete the New York City 2015 marathon!  Who knew how this day would actually turn out!
As a Mom of  an athlete who runs long distance , I mean long distance,  I dont' generally discuss her races prior to race day because my daughter is a bit superstitious, so I keep things quiet and I don't do any wishing her good luck via social media! However, in my heart, I am wishing her good luck and I break out my Rosary Beads and lucky socks every time she steps up to the starting line. My daughter Mairead has been running for as long as I can remember. Mairead was on the Varsity track and cross-country team in the 7th grade, she was 12 years old!  This is her placing as the first woman in our town run when she was in 7th grade in 2008!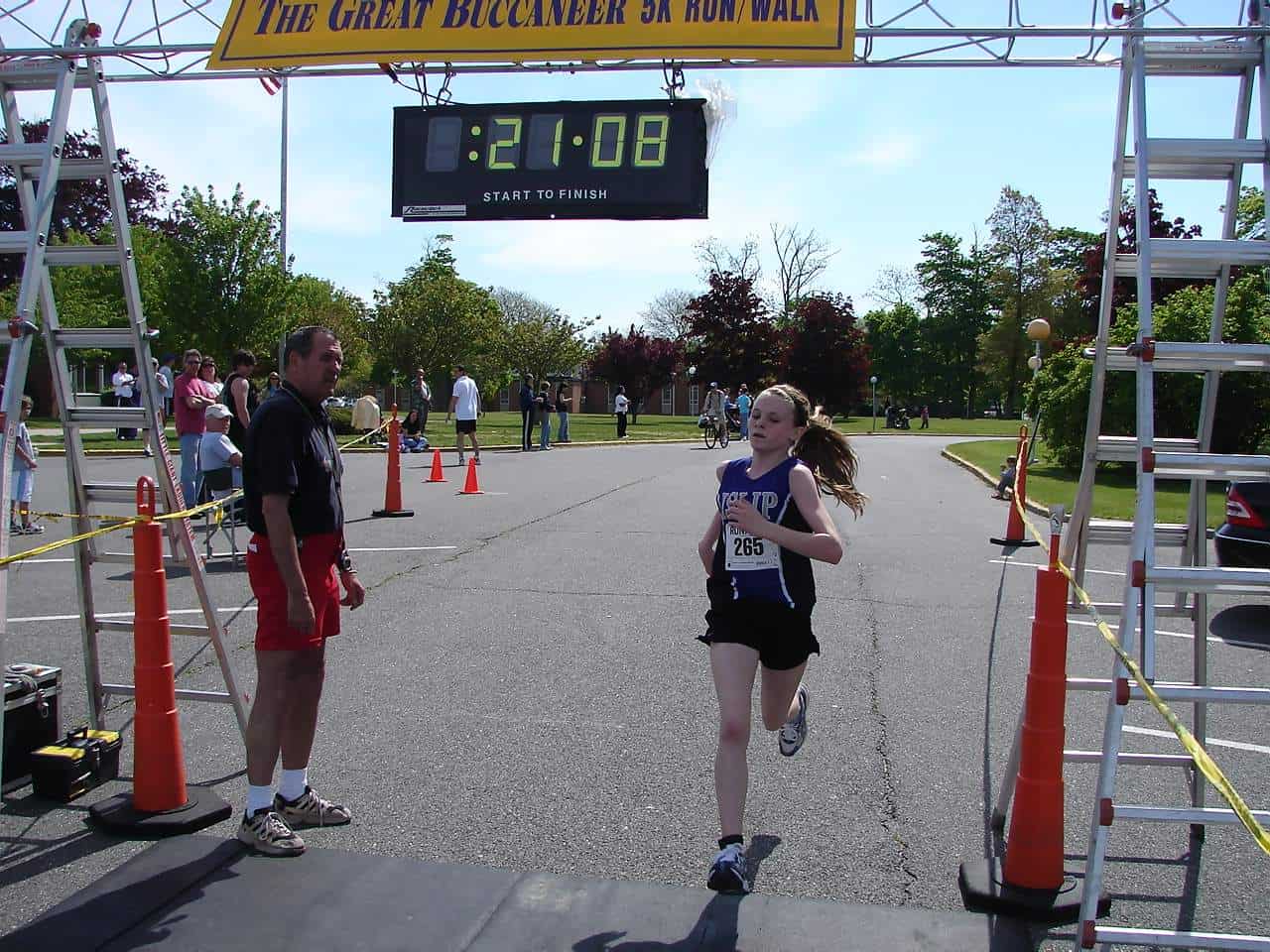 I had wanted to share the joy of Mom whose daughter ran the New York City Marathon 2015 at age 21.  This is a marathon that you either have to qualify via a specific time based on a qualifying time from  specific marathons or half – marathons, enter a lottery and hope you are chosen, or raise money for a charity and are then allowed to run with the charity.  My daughter qualified for the Boston Marathon with her first marathon in Brooklyn last fall. She is an inspiration – she was still wearing braces!  She was in the lead for quite a bit of the race, finishing in 3rd place with a time of 3 hours and 21 minutes!  I was one proud Mom!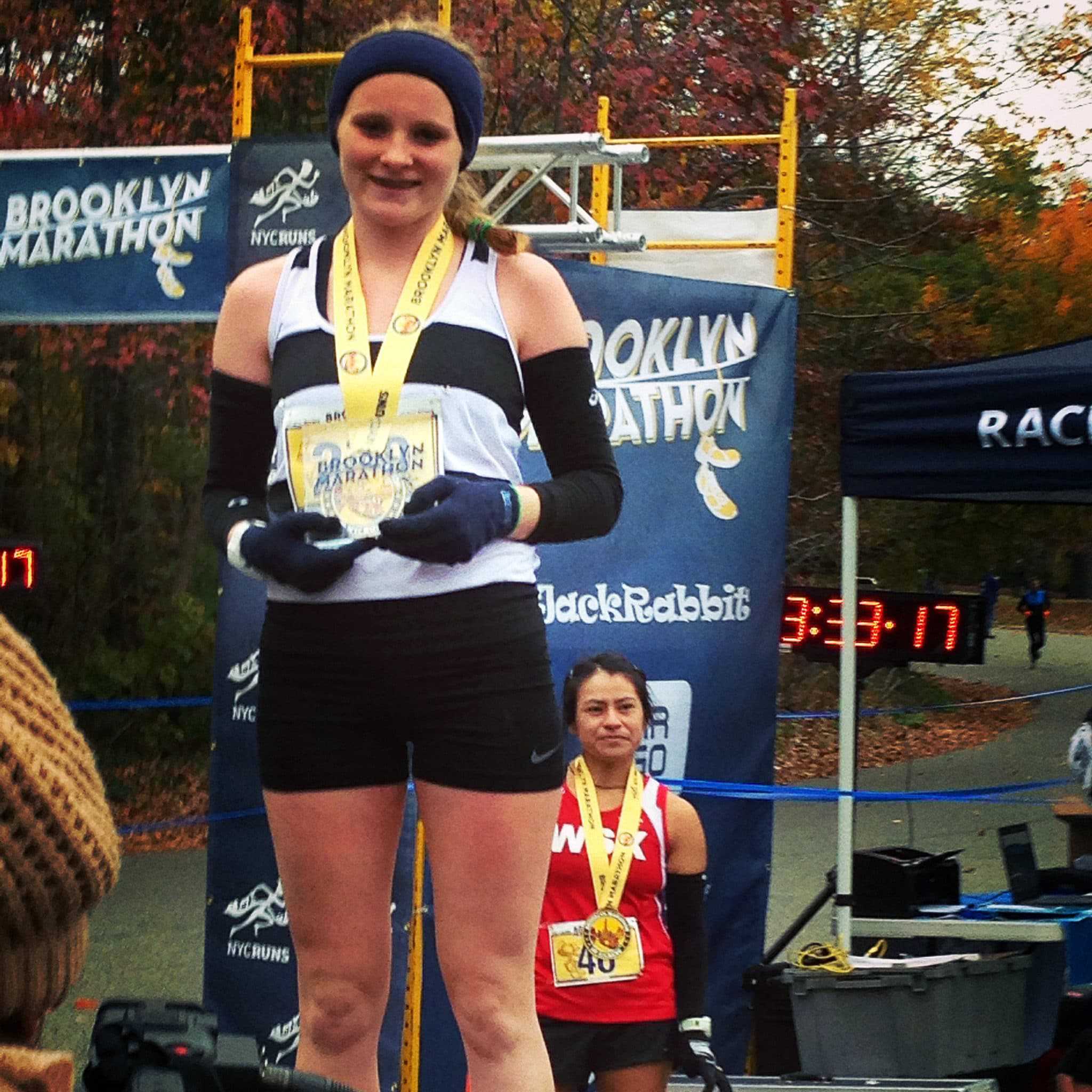 Well, Mairead went on to run the Long Island Diva Half Marathon 2014, where she placed 1st in her age group – this one brought her time to be a qualifier for entry into New York City Marathon!  Loved this one, they gave out roses and champagne, she was not old enough to have the champagne yet!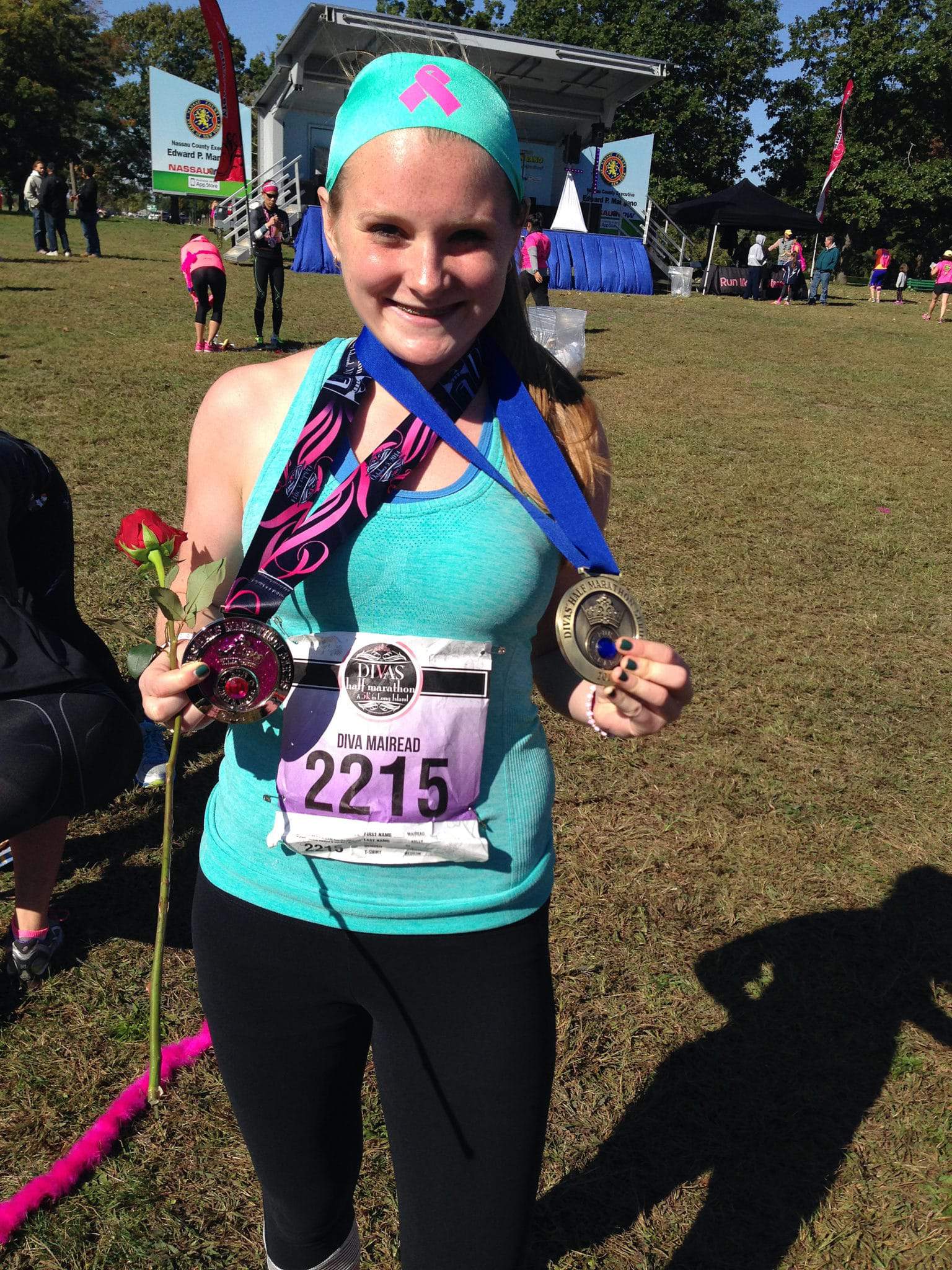 So we were really thrilled when she applied to run New York City Marathon and within days she was accepted.  My daughter has had many injuries over the years and always keeps a positive attitude and trains like crazy to be always be the best she can be!
Here she is at the Newsday Long Island Marathon, earlier this year, again first in her age group and placed in top 5 woman overall!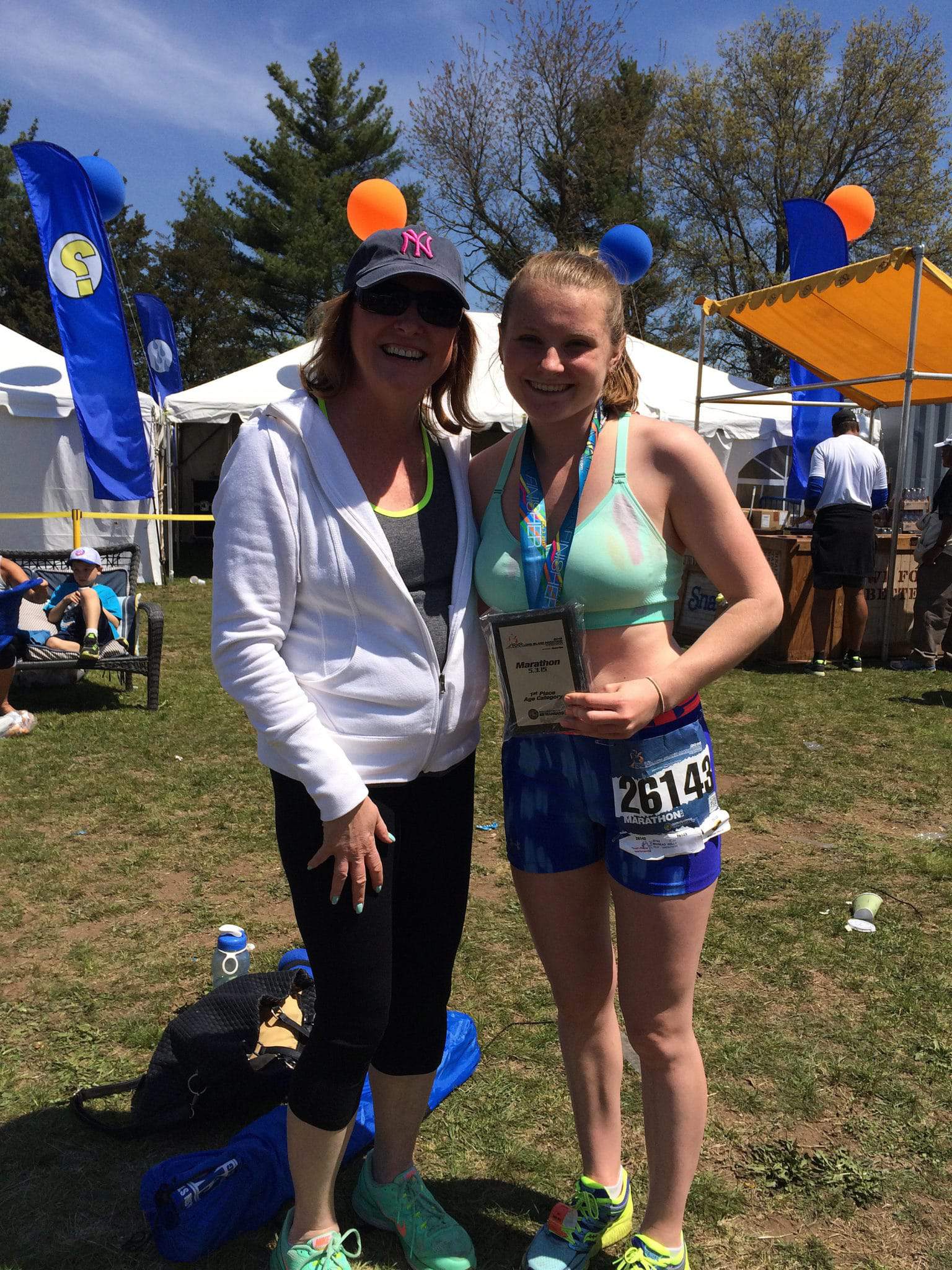 So you can imagine the excitement in our house over the past few weeks because the family was just so proud of Mairead and her accomplishments and I was getting my cheering voice on.  We went in last week and picked up her packet at the Javitts Center in New York – just amazing!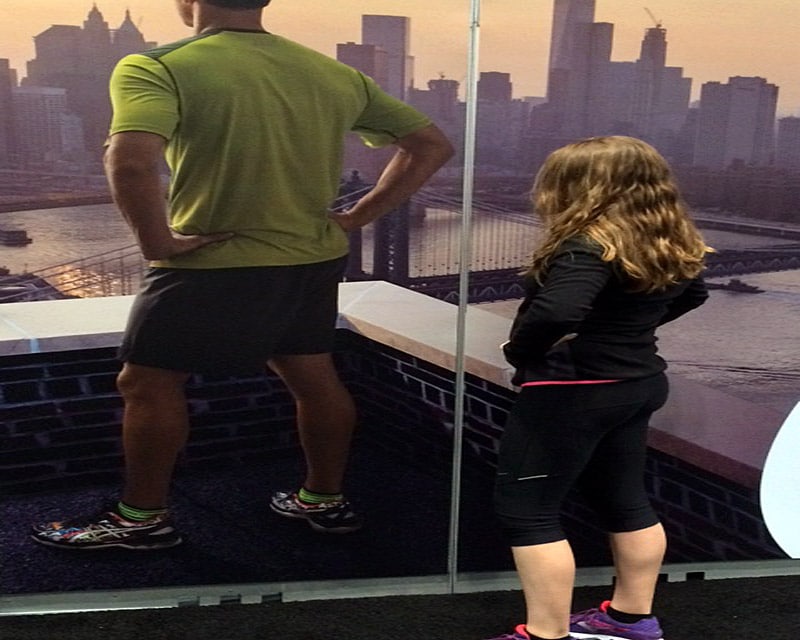 New York is a wonderful place to live and Marathon weekend is incredible!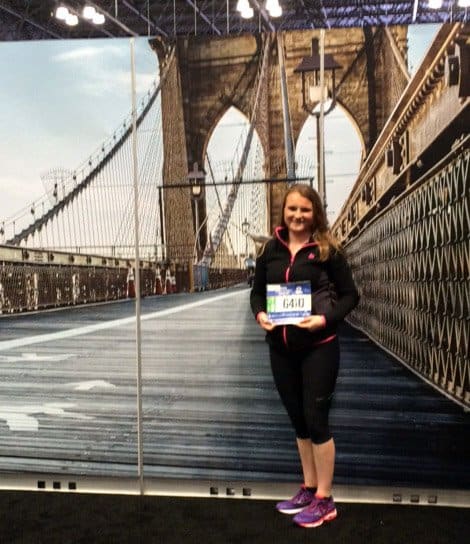 My husband is a cameraman and here I was yesterday standing next to him tracking our daughter via an app on my phone.  She was in the first wave of runners, so an early start !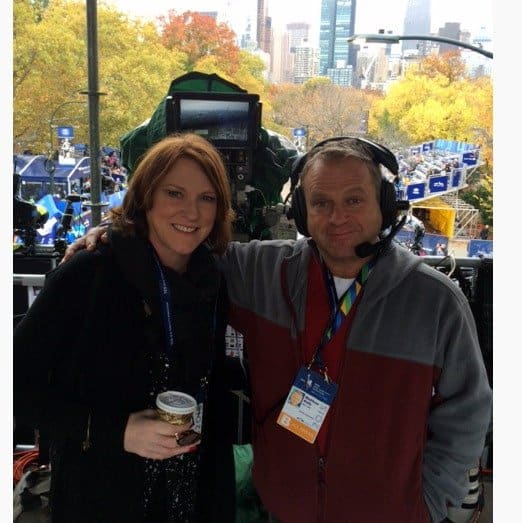 Well at mile 18, the tracker stopped tracking Mairead.  Everyone was telling me not to worry, the trackers are like a GPS and she will pick back up.  But the tracker didn't pick her up and I knew there was something not right, Mothers intuition! So as the runners were crossing finish line, and I knew the approximate time she should be finishing, still no Mairead.  Then, my cell rang, it was a New York City area code, I answer and it is Metropolitan Hospital and they told me my daughter is there and stabilized!  The world stopped and I could barely focus on what she was saying. I had never even heard of this hospital!  She said I will explain when you get here, but come to the emergency room.  My husband was working so I had to find a way to cross to the other side of Manhattan and get to this hospital.  I couldn't wrap my head around what was going on.  A taxi driver tried to drive my across town.  Everything was blocked off because of the Marathon. The taxi driver kindly got me close to a subway, 5 blocks away, it was the best he could do! I raced to the subway, which was packed with spectators. Got off still a few blocks away from hospital and the Marathon was blocking all people to cross 5th Ave, the only way I can get to the Hospital!  A lovely New York City Police Officer allowed me to dart through the runners on 5th ave, I am sure my hysterical tears convinced him to just let me go! I kept looking at the app which stated last known location of runner was 1st ave and 97th Street!  I was overwhelmed with worry.  My Mom was calling me and I couldn't keep it together. I was envisioning just horrific things.
It took me one and a half hours to get to the hospital, but I am finally there!  I get to the emergency room and there she is – my beautiful daughter in a bed, hooked up to iv's looking like she had been through hell, if you will!  I can't even begin to tell you the relief to see her but what happened??  The nurses explain to me that she was brought in by EMS, they aren't exactly sure what occurred because she didn't know.  The last thing she remembers is mile 17! What we think is that she developed heat stroke and passed out in the street.  Then her heart was racing and her vitals went crazy. She was in a medical tent for the athletes running in marathon and they didn't have the facilities to assist her. Sp she was brought to the hospital with confusion and dehydrated!  It took them a long time to get her name and any information, she was incoherent!  Mairead doesn't run with a phone so they had no reference for the hospital staff  to even try to find my cell number. This is going to change, ordering a bracelet for her to wear while running, highly recommend all athletes and also anyone with health issues to do have an identity bracelet!  It seems that she has also suffered some sort of trauma to her foot so she is also on crutches.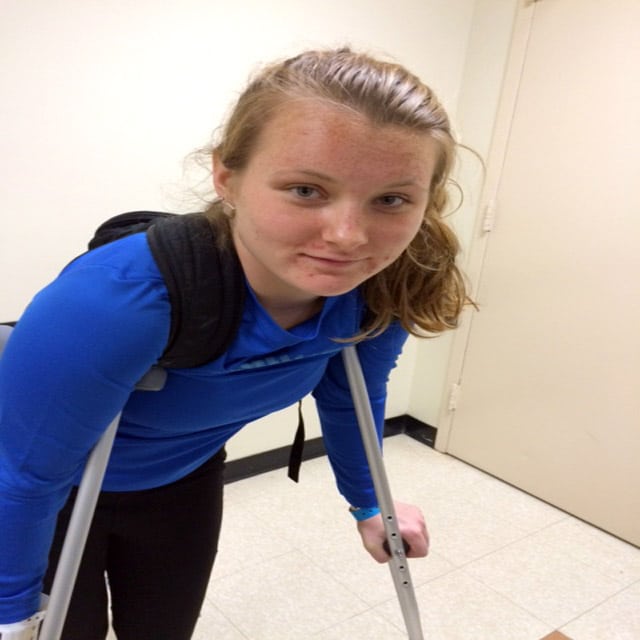 But here is the thing, I may not be celebrating the joy of my daughter completing this marathon but I am celebrating the grace of my daughter, Mairead!  She has already sent her congratulations to others she knew were running completed the marathon and although she is disappointed as she had some goals she didn't meet yesterday, there is no pity party!  She is keeping it positive and she is awaiting results of some x-rays to see exactly what needs to be done for her ankle.  But she is talking about her training plan for Boston 2016, already! I am inspired by her dedication and focus.  So I am ending with a beautiful photo from the Suffolk County Half Marathon she ran in September, where again was her age group winner!  When I am feeling down, I am always going to think of Mairead and her positivity and ability to recover from a physical trauma with such grace and style!  xo to my lovely girl!!