Chicken sausages are delicious and a great replacement to the higher fat and calorie packed pork sausage! There are some really delicious store and private company brands out there that feature a great variety of chicken sausage with additional flavors like broccoli rabe, sun-dried tomato, cheese and parsley. Chicken sausage cooks very quickly on the grill and tastes great in a sandwich with some grilled onions and peppers. My kids like a bit of light butter on their sandwich. I personally like a little balsamic vinegar on the bread and I always toast the Italian bread on the grill. I can always justify a sandwich on Italian bread by scooping out the center parts of the bread before grilling the bread and placing the main ingredients on the sandwich. So I am eating delicious crunchy bread and a little delectable chicken sausage and grilled peppers and onions and skippin extra calories from extra dough! Yummee!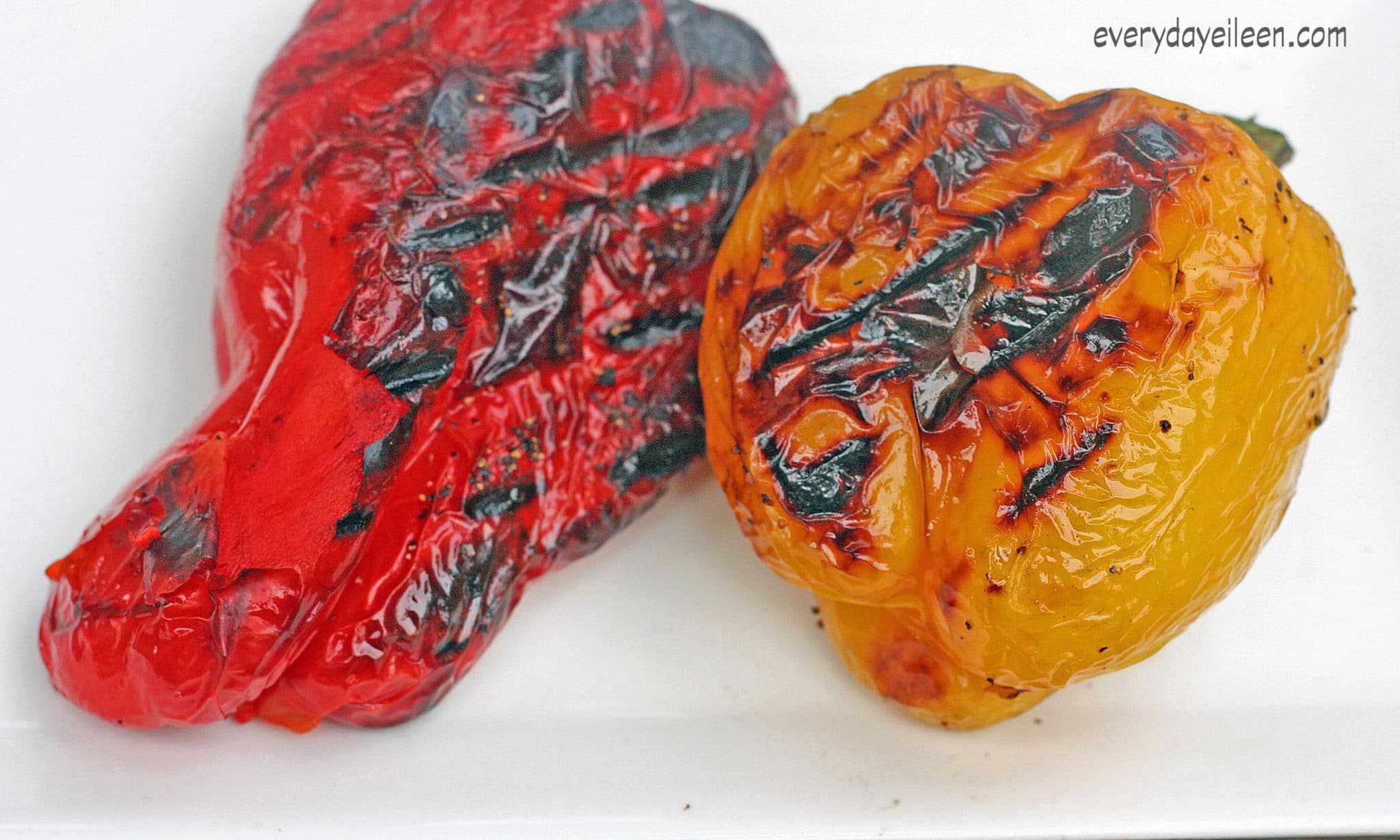 For the onions and peppers, I slice the onions and season them with a bit of garlic powder, a bit of salt and pepper and grill away. I do the same seasoning for the peppers but grill them whole until the skin is blackened. I take the peppers and place into a brown lunch bag and let cool. The excess skin removes quickly from the peppers. An everyday tip - these peppers are another one of the great things that can be made and frozen to use later in things like hummus, pasta sauce or pesto. I promise those recipes will follow soon!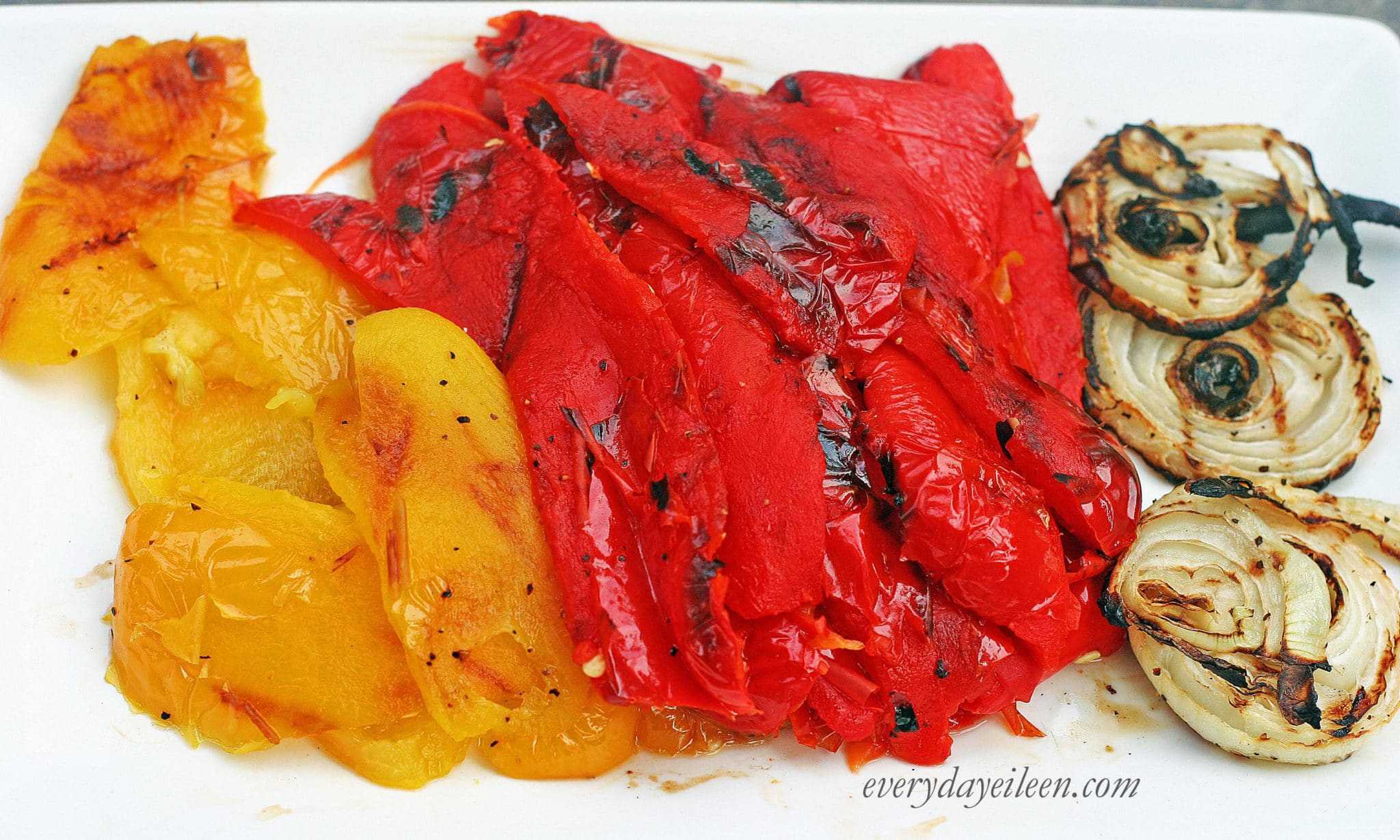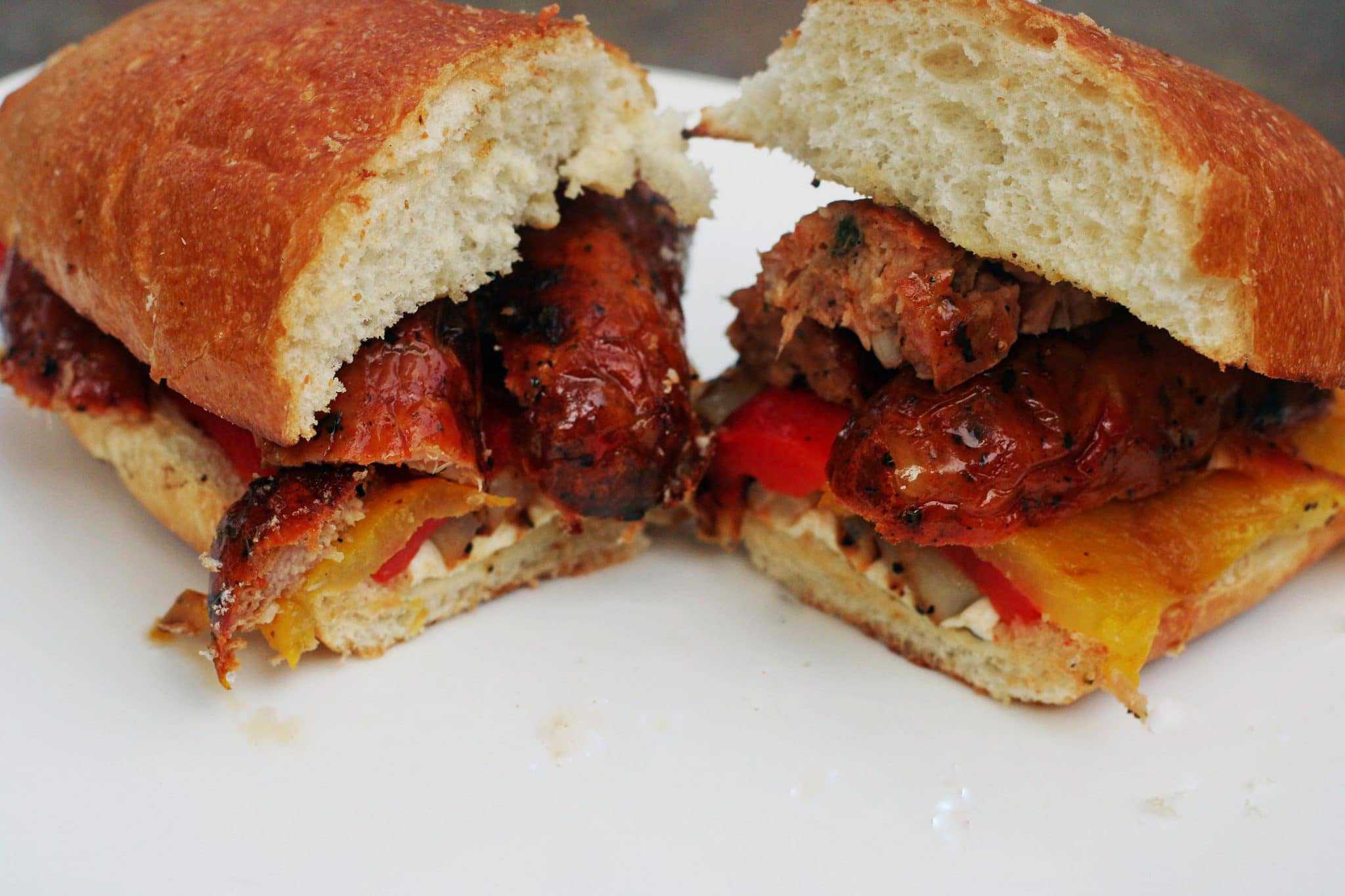 I do hope you let me know how you enjoyed these grilled chicken sausage sandwich with grilled onions and peppers sandwiches!
I hope you like this recipe, and if so, please share the love on Facebook, Pinterest, or your favorite way of relating to your friends and family, and please continue connecting with me on Instagram, Pinterest, Twitter, Bloglovin, Google Plus !
Thank you for always sharing my passion and love for food and family!
xo!
Grilled Chicken Sausage, Onion, and Pepper Sandwich
Grilled chicken sausage with grilled onions and peppers on a crispy roll. Quick, easy and delicious. A healthy fun meal!
Print
Rate
Equipment Needed:
Ingredients
6

chicken sausage, any variety

3

whole

peppers

I prefer orange and red

2

whole

onions, sliced thin

1

tsp

garlic powder

1

tsp

oregano

to taste

Salt and pepper

6

individual

italian breads rolls

dash

light butter

optional for bread

splash

balsamic vinegar

optional for bread

no-stick cooking spray
Instructions
Preheat grill to medium heat

Spray the sliced onions and whole peppers with the non-stick-cooking spray

Season the sliced onions and peppers with the oregano, garlic powder, salt and pepper to your taste.

Place the veggies on grill, turning occasionally till they are cooked through - should be no more than 15 minutes

Place the chicken sausage on the grill and turn and cook untill cook through, about 10 -12 minutes total

Add the Italian breads and grill to slightly browned

To assemble the sandwich, add either butter or balsamic to the bread, depending on your preference, and layer the chicken sausage, onions and pepper.