Amazingly easy Horseradish Deviled Eggs are a delicious appetizer, snack or addition to any brunch menu! I absolutely love munching on these eggs! This recipe brings classic deviled eggs up a notch with the a kick of horseradish! You are going to love these eggs!
First Published: March 21,2018… Last Updated: April 14, 2019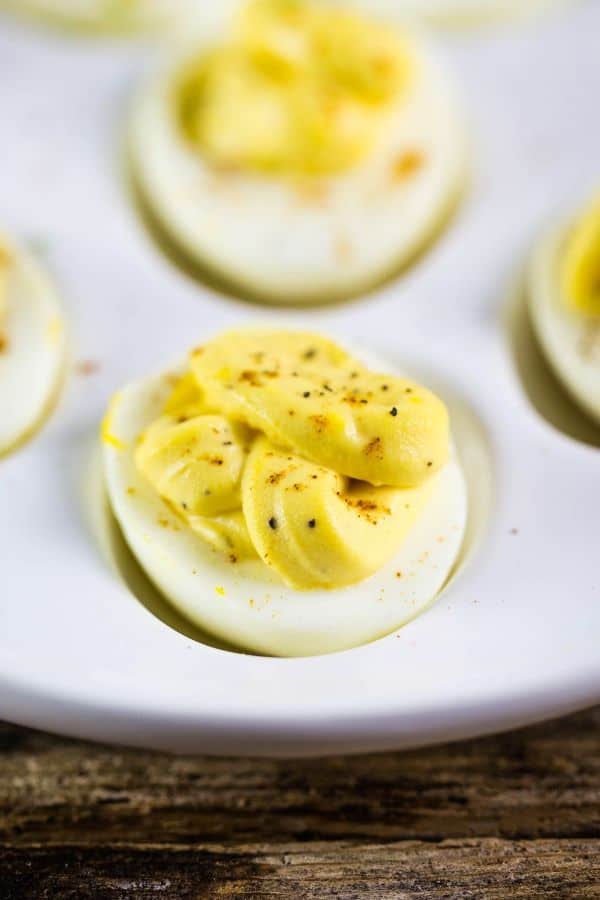 Horseradish Deviled Eggs, an easy appetizer and always a hit with family and friends!
I have been thinking a lot about so many of my favorite recipes that I have not shared with all of you. Deviled Eggs is a classic recipe that I have made a bit of twist by adding horseradish.
You are going to love these deviled eggs! The horseradish adds the perfect kick to the eggs and yet the recipe is still super simple.
Please enjoy these delicious and easy Horseradish Deviled Eggs!
…