Brown Sugar Glazed Carrots, my Granny and my Momma Murphs recipe is old school and delicious! This is one of those side dishes that is so easy and flavorful! These carrots will become a family must have side dish for you too!
There is not much better than one of those family side dishes that is easy and has been in the family forever. These carrots are a fantastic side that my Grandma made and so does my Mom.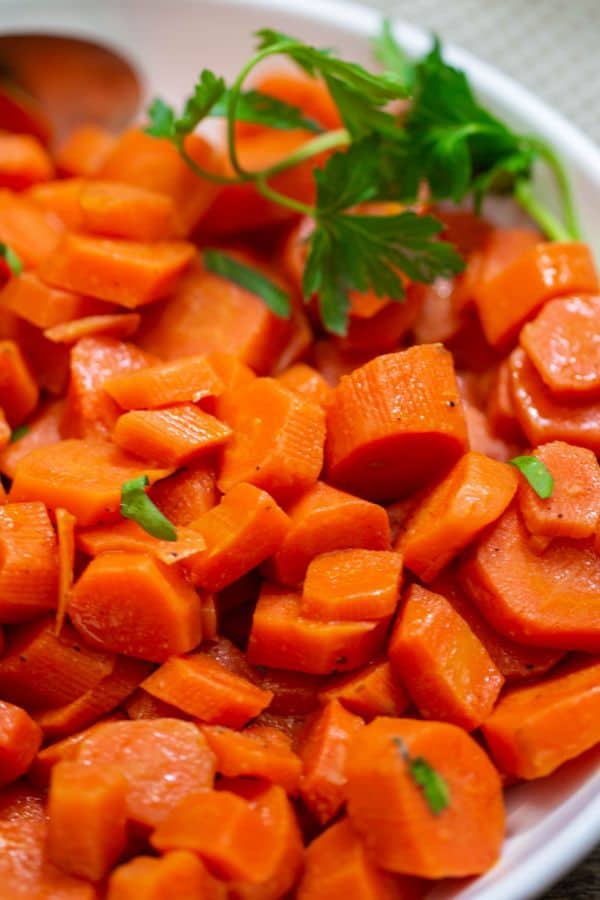 Glazed Carrots, an easy side dish that is awesome for any night and perfect for a great Holiday side dish!
Not much better than an easy side dish that is ready in less than 30 minutes. The carrots have a buttery brown sugar glaze that is beyond delicious! My kids can eat them as a snack! So yummy
…