Delicious Double Chocolate Milk Pancakes that are not just kid friendly, everyone loves these pancakes. Full of chocolate flavor and super easy to prepare for any day and perfect for a brunch!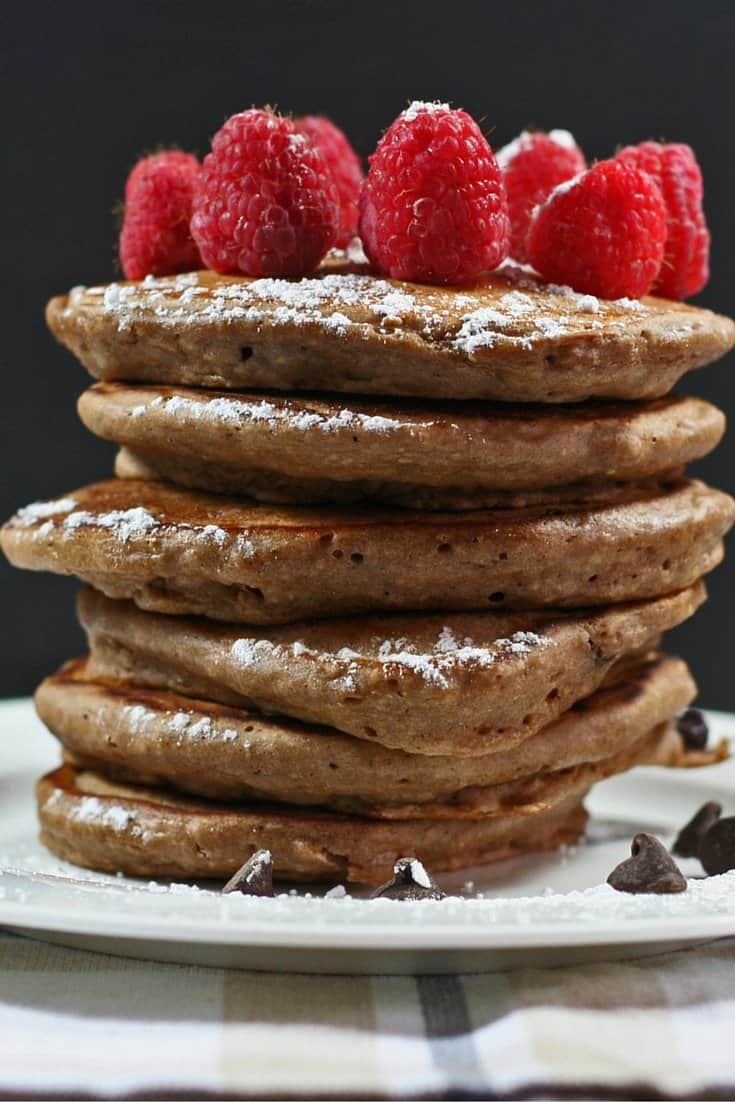 Our older children are in college or working and we have our wee one, who is in middle school. She is a lucky girl! Besides having her Dad and me, she has her brothers and sister who love her. They are wonderful role models in her life! My older son has always loved music and is pursuing a music career with his band. My older daughter has always been an excellent distance runner. She ran Division 1 track in college, unfortunately suffered an injury, preventing her to continue running in college. She worked hard to overcome her injuries and is back running, placing at the top in results at her road races and marathons. Our younger son is focused on academics in college and his grades are excellent! He continues to workout and go to the gym. What does all of this mean? It means my older kids have instilled in our youngest daughter, the desire to have a dream and work hard to achieve that dream! Deirdre wants to play lacrosse in college and spends a lot of time working on her skills. She must eat well, as should everyone, but especially our busy kids! Starting the day with a nutritious breakfast is key to success for Deirdre and quite frankly everyone! That is one of the many reasons we love to start our day with a kid friendly breakfast from Nestle Nesquik.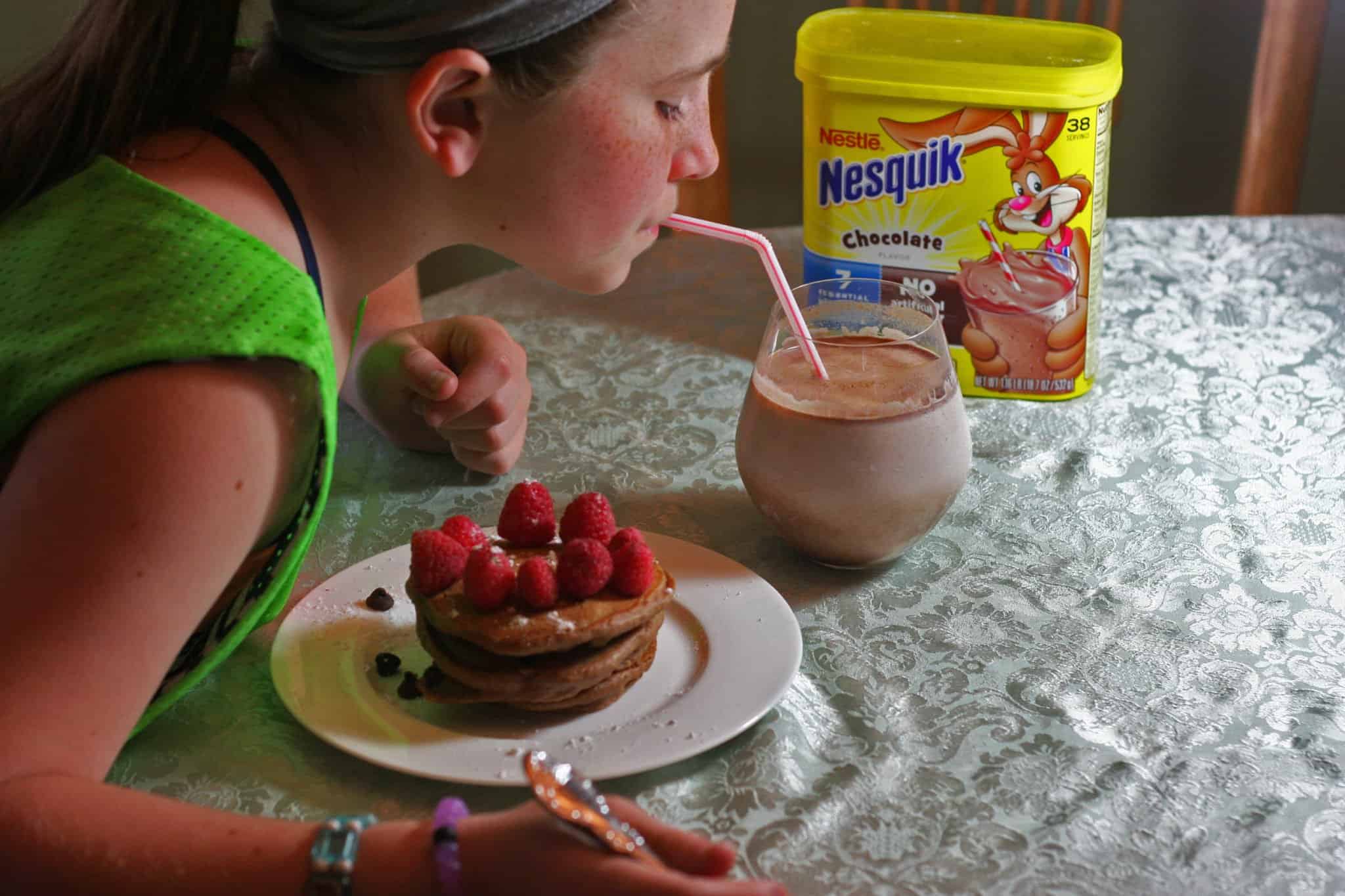 I am sure your kids, like mine, are all quite active and you're running all week and weekends to soccer, dance, lacrosse, etc! As parents, aren't we always looking for kid friendly breakfast ideas so our kids start the day fully nourished! I love that Nesquik provides 8 grams of protein, 45% less sugar than the leading chocolate syrup, and 7 essential vitamins and minerals. There are so many options for breakfast recipes for kids, which is why I enjoy going to the Nesquik Breakfast Page where they have a lot of useful information and recipes for breakfast ideas for kids. Nesquik also has a really awesome Pinterest Page with more great kid friendly breakfast ideas! My daughter and I also love NestleNesquikUSA YouTube videos. They are another fun way to spend time watching videos on various topics including soccer advice and inspiring videos on allowing our kids to dream big and achieve their goals!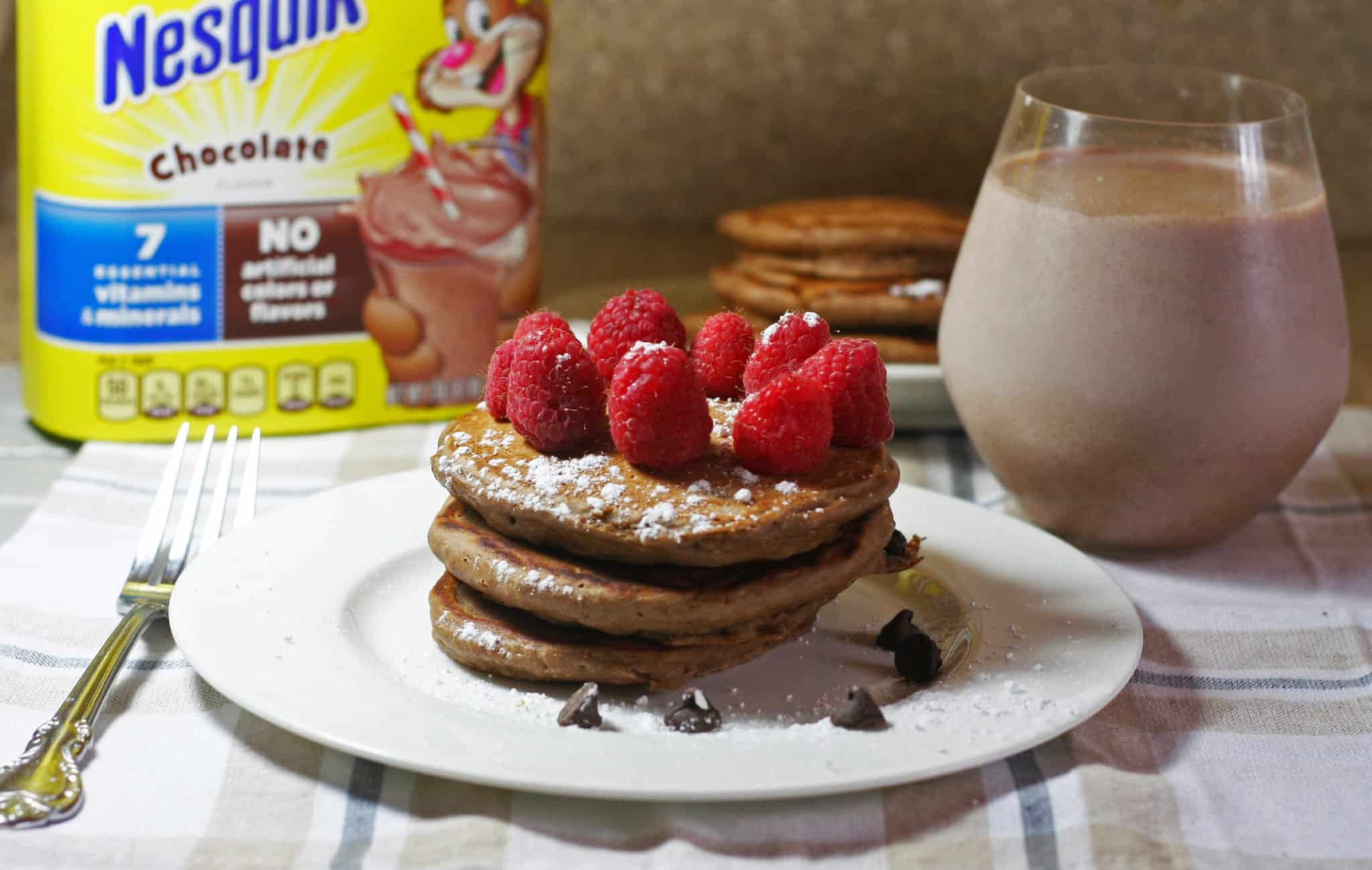 We love having a glass of Nesquik chocolate milk every day! We also love to make pancakes, so we decided to make pancakes and include Nesquik into the recipe. It was an awesome idea! Pancakes are a fantastic introduction to guiding your kids to cook and you can make healthy pancakes. They can learn to develop their math skills with measuring. Making pancakes is pretty simple and I started all my kids in the kitchen with a simple pancake recipe. We made these Double Chocolate Milk Pancakes together and we hope you make them with your family. I prefer cooking with a combination of whole wheat flour and keep the cholesterol down by using a combination of an egg and an egg white. I am thrilled to say these pancakes also freeze well!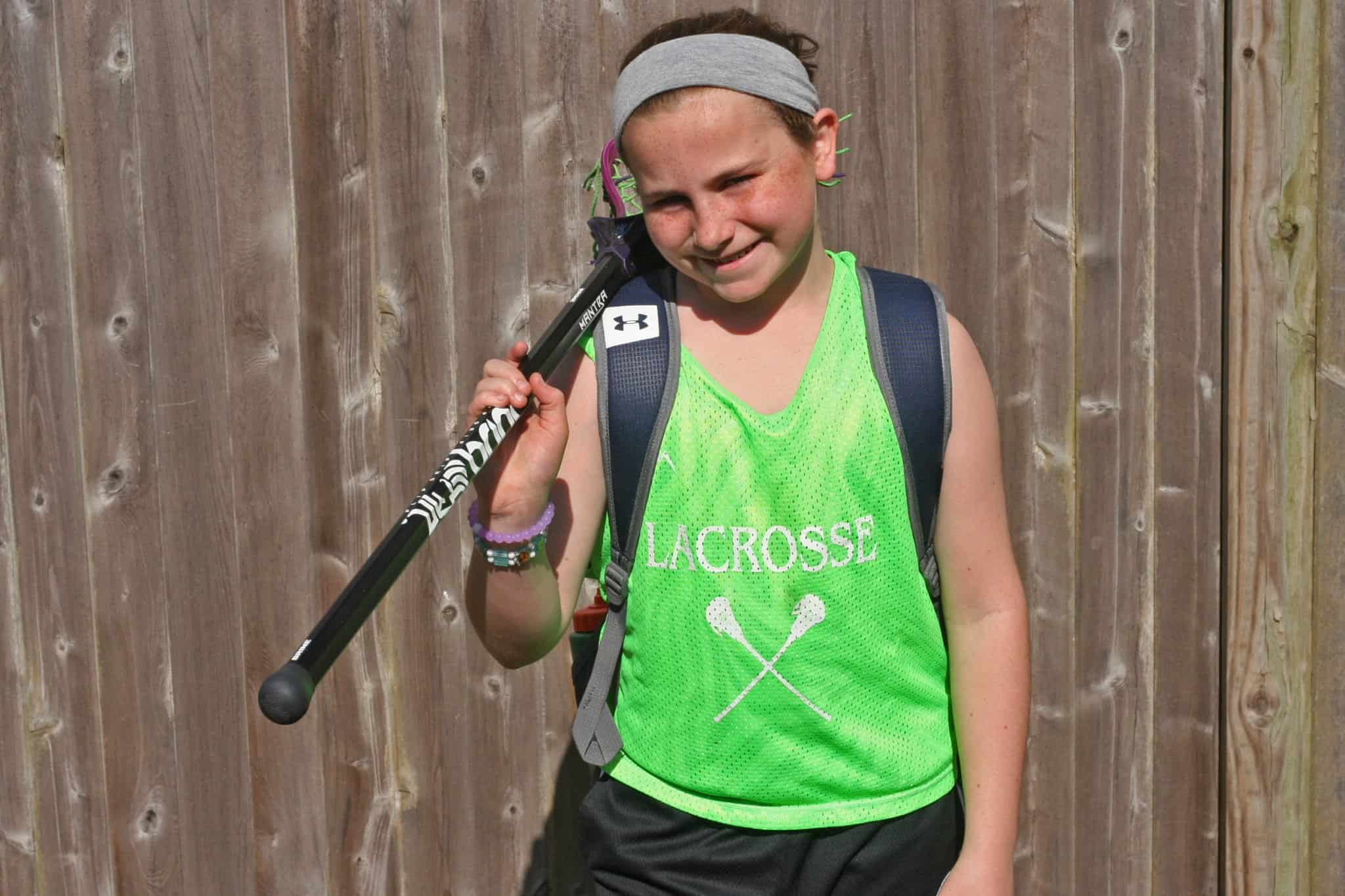 Deirdre has been well fed with some yummy Double Chocolate Milk Pancakes and a glass of Nesquik Chocolate Milk! Now getting ready to practice some more to keep those dreams alive! We hope you enjoy and keep those kids active and eating well!
Enjoy some of these breakfast creations that make my family happy too!
Healthy Vegetable Egg Muffin Cups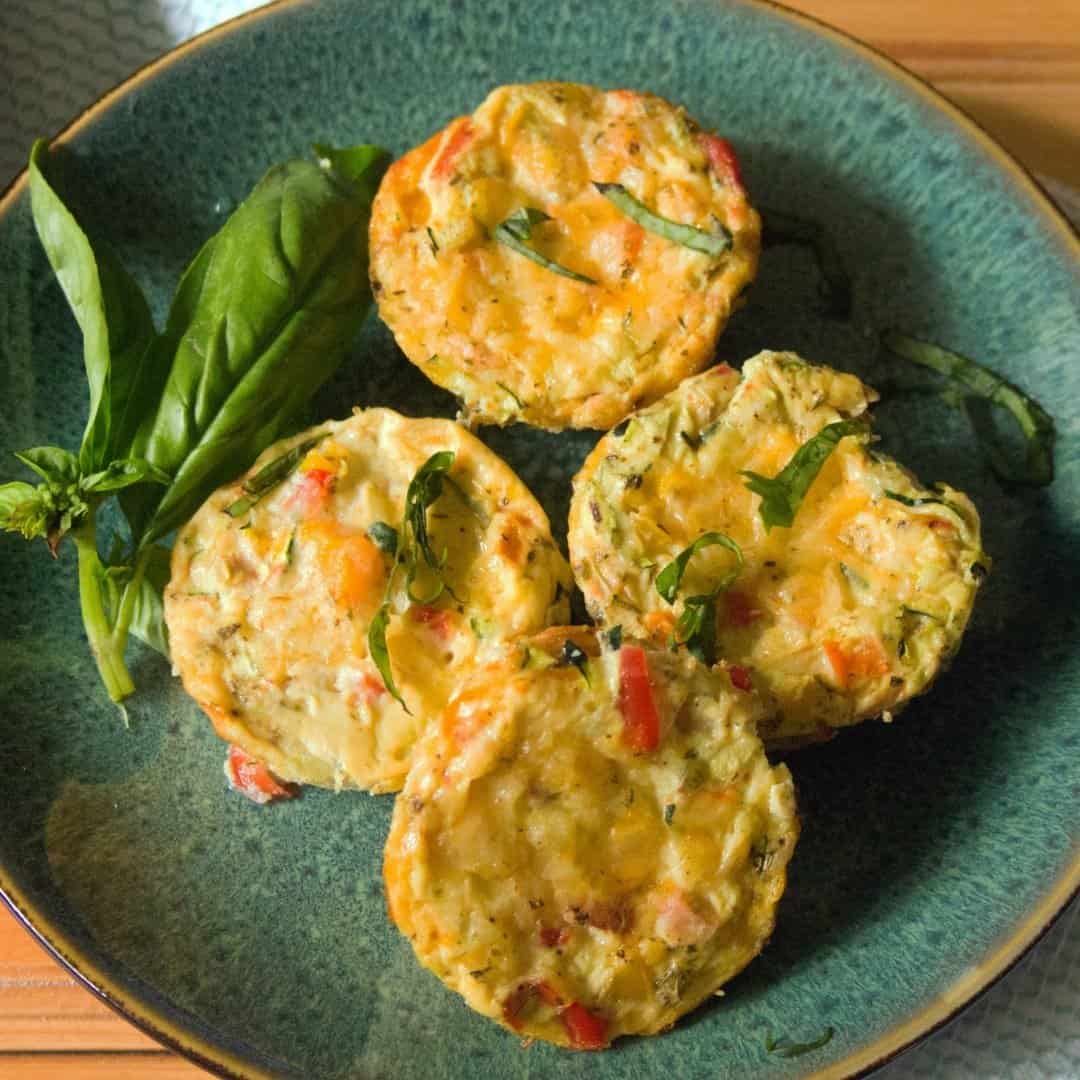 Healthy Black Forest Cherry Chocolate Smoothie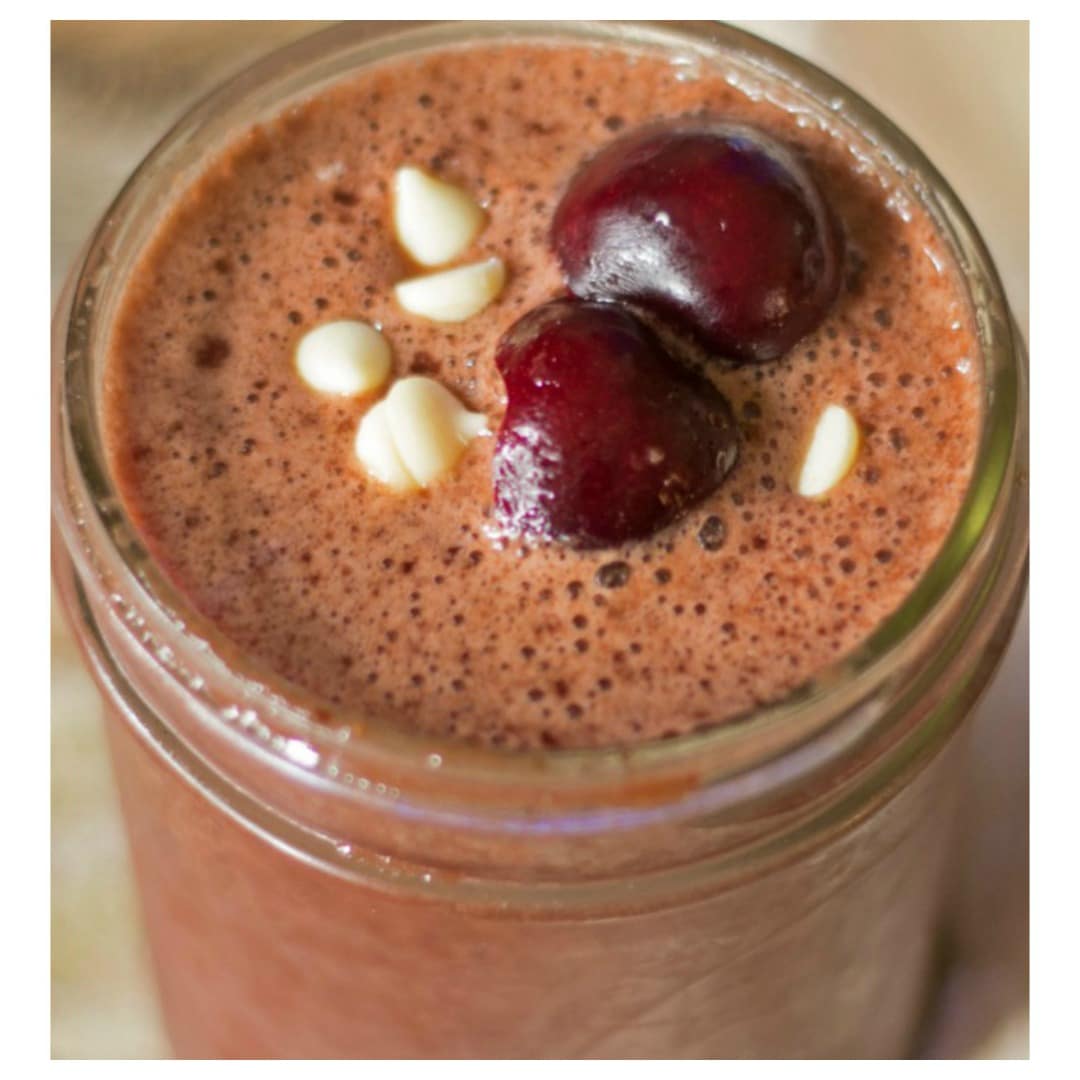 Thank you Nestle for sponsoring today's post and encouraging us to start the day with Nestle Nesquik! #StirImagination
I really hope you enjoy this post and please share with your family and friends! Please continue connecting with me on Instagram, Pinterest, Twitter, Bloglovin, Google Plus !
Thank you for always sharing my passion and love for food, family, and fun!
Eileen xoxo!
📖 Recipe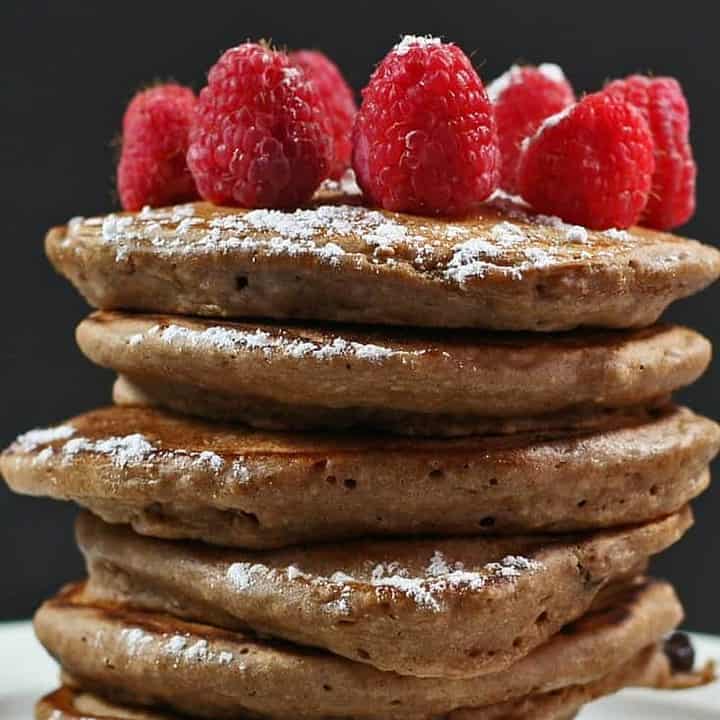 Double Chocolate Milk Pancakes
A healthy kid-friendly breakfast made with Nesquik chocolate milk. Also, an easy recipe to double and freeze a batch.
Print
Rate
Equipment Needed:
Ingredients
1

cup

low-fat milk

5

Tablespoons

5 Tablespoon Nestle Nesquik Chocolate Powder

1

cup

whole wheat flour

½

cup

all-purpose flour

2

teaspoons

baking powder

2

teaspoons

sugar

½

teaspoon

salt

2

teaspoons

melted unsalted butter

1

large

egg, lightly beaten

1

egg white

I use the carton of egg whites

¼

cup

chocolate chip morsels

confectioners sugar - optional garnish

maple syrup - optional garnish

raspberries - optional garnish
Instructions
In a small bowl, combine the low-fat milk and Nestle Nesquik Chocolate. Set aside.

In a medium bowl, whisk to combine whole-wheat flour, all-purpose flour, baking powder, sugar, and salt. Whisk to combine ingredients.

Add to the medium bowl, chocolate milk, melted butter, egg and egg white. Whisk to combine ingredients. Stir in the chocolate chips

Heat a griddle over medium heat and lightly spray the surface with non-stick cooking spray.

Use a ¼ cup measuring cup to spoon batter onto the griddle.Cook until pancakes have bubbles forming on top,(approx. 2-3 minutes) flip for about another minute. Repeat until all batter has been used.
Notes
Calorie count does not include optional toppings.
Any nutritional data I provide is an approximation. Actual dietary information can vary based on ingredients and portion sizes
Nutrition
Serving:
2
pancake
|
Calories:
184
kcal
|
Carbohydrates:
30
g
|
Protein:
5
g
|
Fat:
5
g
|
Saturated Fat:
3
g
|
Cholesterol:
29
mg
|
Sodium:
259
mg
|
Potassium:
219
mg
|
Fiber:
2
g
|
Sugar:
11
g
|
Vitamin A:
110
IU
|
Calcium:
103
mg
|
Iron:
1.3
mg