Learning how to make Irish Coffee at home is super easy and a recipe technique that you can use all year, not only on Saint Patrick's Day! My Dad has made millions of these and taught me how to make a perfect Irish Coffee! Perfect for a brunch and holidays!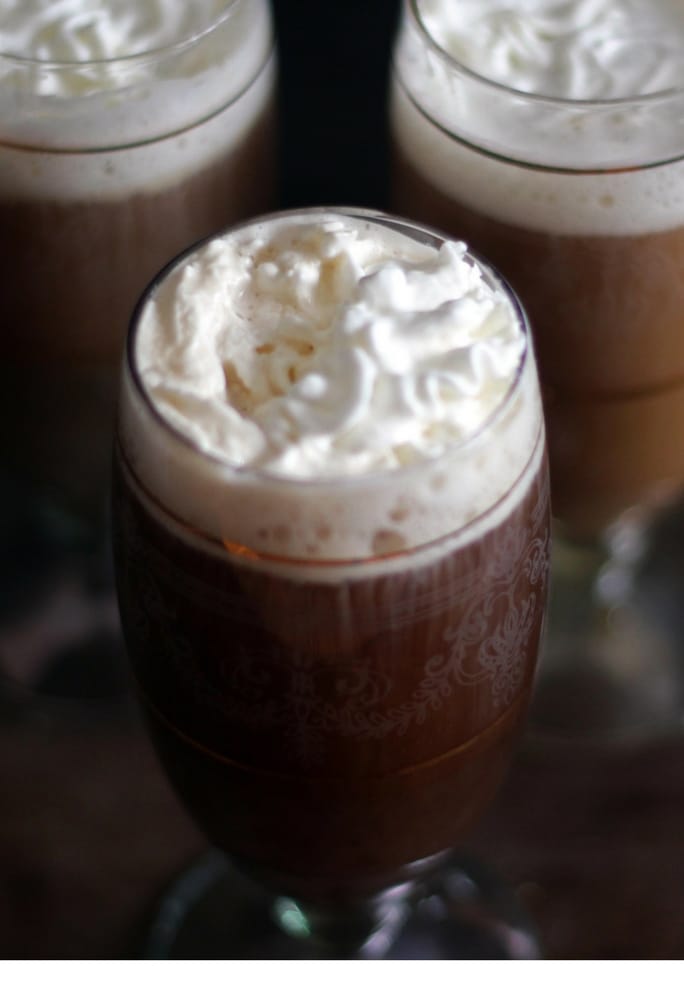 A few weeks ago I shared How To Make The Perfect Bloody Mary, inspired by my wonderful Mom! It is only right to share one of my Dad's specialties! Dad is the go-to on how to make Irish Coffee at home! Seriously, he makes the greatest Irish Coffee! He puts the perfect amount of everything into the glass and he just enjoys passing out the warm glasses to the family! He is also hilarious and I adore him! Today, I share with you all, my Dad's fabulous technique to making tasty Irish Coffee with Jameson Irish Whiskey!
We approach Saint Patrick's Day, and many of you know it's a favorite Holiday. I have been busy making my annual friends and family treats. Some of my favorite Saint Patrick's Day recipes are:
My Blue Ribbon Authentic Irish Soda Bread
The Best Beef, Mushroom Guinness Pie
Irish Coffee FAQ's
Joe Sheridan, an Irish bartender created the original Irish Coffee.
Foynes was the first trans-Atlantic airport in Ireland, Pan Am flew out of the airport, Joe Sheridan was their chef.
in 1943, A flight turned back to Foynes Airport. Joe was asked to make hot food and drink for the delayed passengers.
They were served his Irish Coffees.
The passengers asked if it was Brazilian coffee, Joe said no! Irish Coffee!
The coffee made it to America via a San Francisco journalist!
Irish Coffee has become favorite among many as a dessert coffee.
What makes great Irish Coffee:
You need to know just a few little details to make amazing Irish Coffee! Just four ingredients make a yummy Irish coffee: Coffee, Jameson Irish Whiskey (Dad says there is no other option in whiskey for a great Irish Coffee), sweetener,, and cream! However, my Dad's instructions below make these perfect! I know, I know, heavy cream, this is one of those occasional indulgences that are so worth a few calories! I make sure I plan a long walk after I enjoy one of these coffees!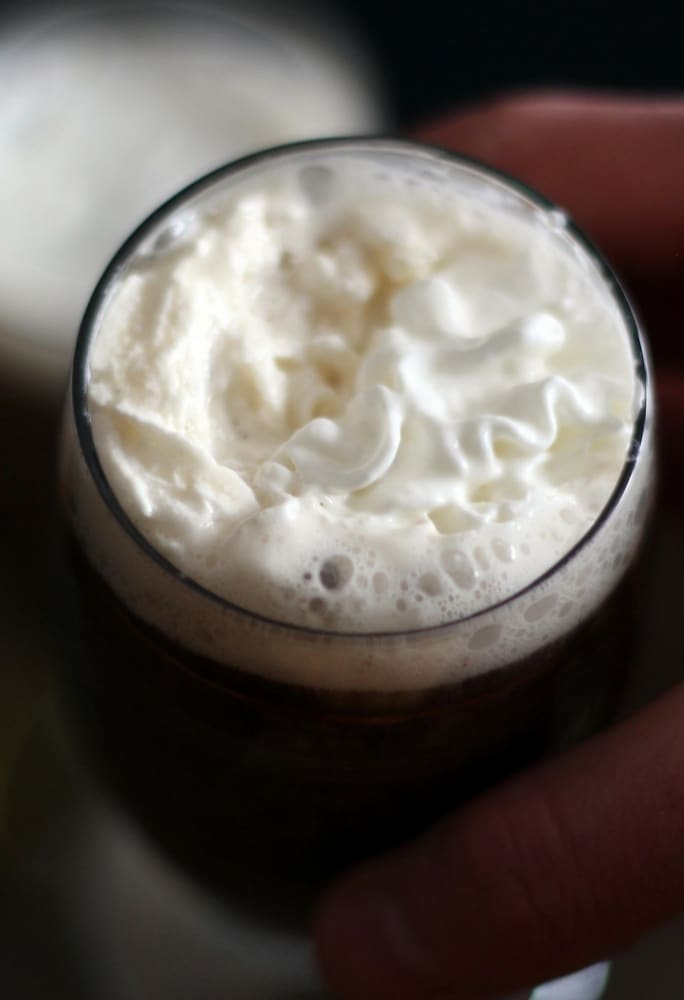 How to make Irish Coffee at home:
Brew your favorite coffee.
Use tall Irish Coffee glasses or stemmed glasses. ( They are festive and that's just how we do it)
Run the glasses under hot water. This warms up the glass and helps prevent cracking. ( My Dad doesn't do this, see why in#5)
Put your sugar in the glass first.
Next, pour Jameson Irish Whiskey into the glass. ( why Jameson, again see why at #6)
My Dad always keeps a spoon in the glass while pouring in the coffee. The glass won't crack. (Dad is always right!)
Stir well to incorporate the whiskey and dissolve the sugar into the coffee.

Lightly whipped cream is gently poured over the back of spoon into the glass so it sits on top of coffee! First poured, the Irish Coffee will remind you of a Guinness Beer.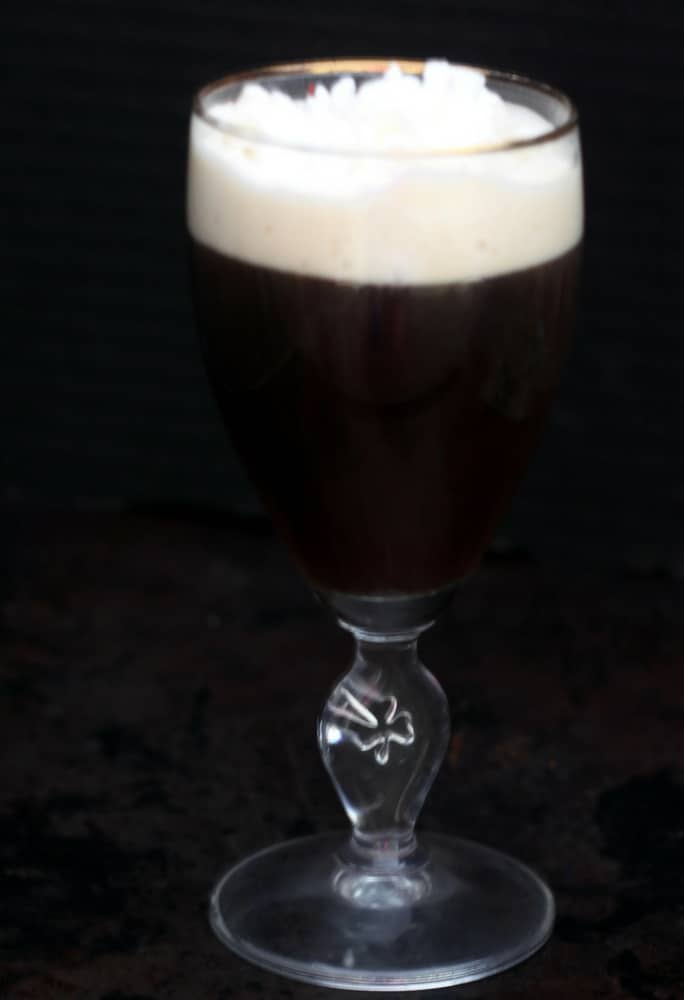 Enjoy and I hope you have learned how to make Irish Coffee at home! It is easy and delicious! You will save a lot of money making it at home rather than ordering in a restaurant.

ONCE YOU MAKE THIS RECIPE, I'D LOVE THE SEE IT.
TAKE A PIC AND TAG ME @EVERYDAY_EILEEN OR #EVERYDAYEILEEN
LEAVE ANY COMMENTS, QUESTIONS OR SUGGESTIONS ABOUT THE RECIPE BELOW IN THE COMMENTS!
I'D LOVE IF YOU CAN RATE THE RECIPE AFTER YOU MAKE IT! THAT'S ALWAYS APPRECIATED
I HOPE YOU CONTINUE CONNECTING WITH ME:
How to make a perfect Irish Coffee
Irish Coffee is a perfect celebratory coffee! Always a favorite at Holiday parties or cold snowy evenings in front of a fire. Perfect for Saint Patrick's Day celebrations. These are always requested from my family!
Print
Rate
Equipment Needed:
Ingredients
1

cup

hot brewed coffee

1

teaspoon

sugar

1

jigger

Jameson Irish whiskey

heavy cream, slightly whipped
Instructions
Brew your favorite coffee.

In a chilled medium bowl, gently whip the heavy cream. Add a bit of pure vanilla extract and sugar to the heavy cream before whipping.

To prepare the glass. * Fill glass with warm water to warm the glass. Empty the water.

To your glass, add 1 teaspoon of sugar and 1 jigger of Jameson Irish Whiskey.

Place a spoon into the glass, prevents the possibility of the glass cracking. Pour 1 cup of coffee into the glass. Make sure you leave room to add the whip cream.

To add the whipped cream, place a warmed spoon, bottom side up, over the glass. Gently pour the cream over the spoon so it gent;y sits on the top of the coffee. Enjoy your Irish Coffee.
Notes
My Dad does not warm the glasses. He only uses the spoon in the glass while pouring the hot coffee to prevent the glass from cracking.
I have used other sweeteners. My Dad sticks with white sugar.
Use your favorite coffee but definitely try to use Jameson Irish Whiskey.
any nutritional data I provide is an approximation and actually dietary information can vary based on ingredients and proportion sizes.
Nutrition
Calories:
226
kcal
|
Carbohydrates:
5
g
|
Protein:
1
g
|
Fat:
11
g
|
Saturated Fat:
7
g
|
Monounsaturated Fat:
3
g
|
Cholesterol:
41
mg
|
Sodium:
15
mg
|
Potassium:
23
mg
|
Sugar:
5
g
|
Vitamin A:
450
IU
|
Calcium:
20
mg
Pin how to make Irish Coffee at home anytime here: