Beer Cheese Dip is one of my most important additions to any tailgate, Superbowl, or food party. Why, because it is just dang delicious with all that cheesy goodness. Dip your favorite pretzels, veggies, baked pita chips.... I can keep going, into this fabulous bowl of goodness!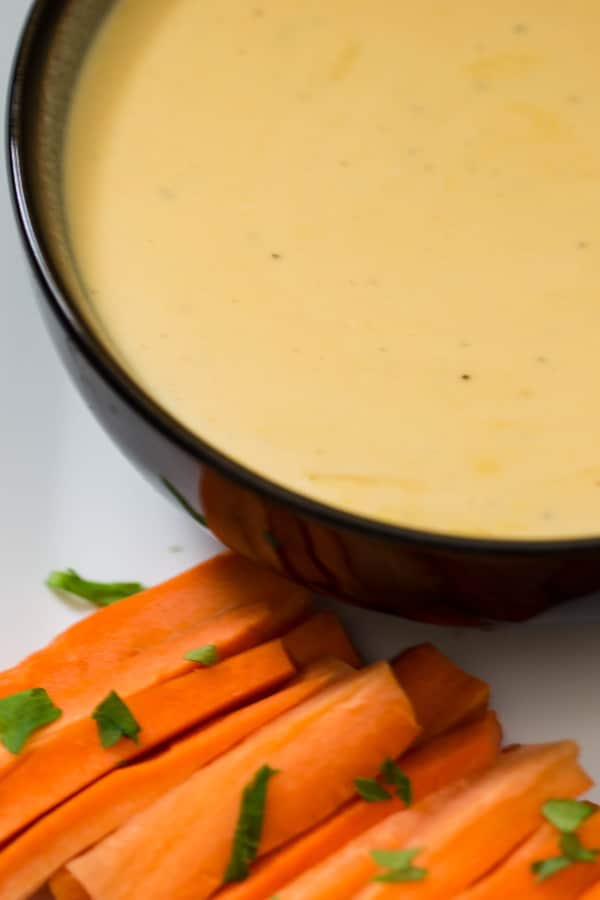 It is quite obvious, my love of cheese is strong! I am so excited for you all to try this amazing dip! It is a hot cheese dip that is a combo of melted cheese and beer, ah hello? Delicious, right?
Despite my team not being in the Superbowl, I wouldn't miss the big game and neither would my family! This also means we talk a lot about our menu for the big game! A recipe that is a must make is this easy and hot Beer Cheese Dip!
We like to have a variety of foods for our parties! They always include a variety of proteins, like Crispy Baked Coconut Shrimp, Baked Chicken Wings, and BBQ Ribs (recipe this week)! Having dips with veggies is a big must-have as well and this delicious cheese dip recipe pairs so well with veggies too!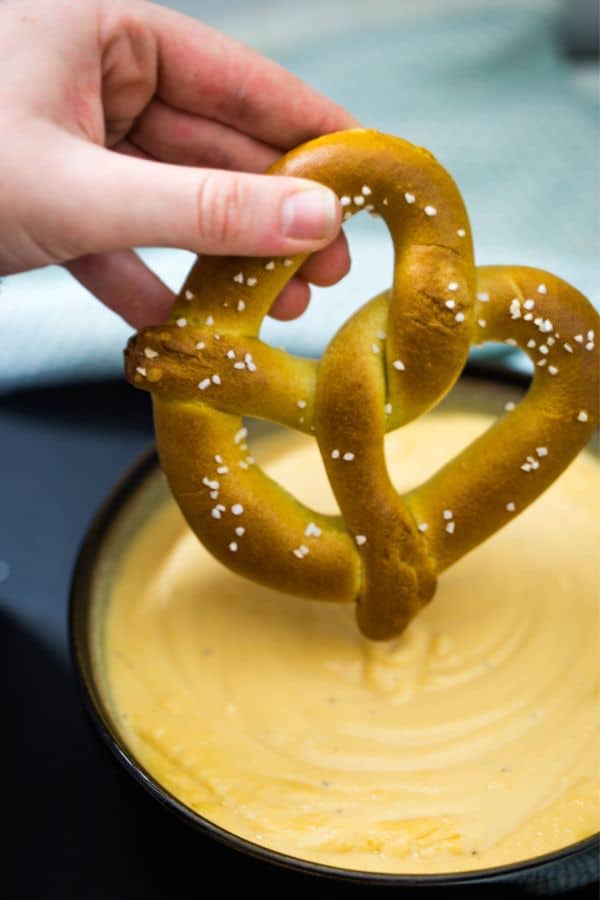 Beer Cheese Dip is one of those recipes I have been making forever! It is hot and cheesy with tasty flavor from a good bottle of beer! Whether you enjoy the dip with pretzels, veggies, chips, or toasty bread - you will be hooked on the recipe, trust me, it's so good!
Beer Cheese Dip Ingredients:
Beer or Ale
cream cheese
Cheddar cheese
Mozzarella cheese
ground mustard
black pepper
garlic powder
salt
Worcheshire Sauce
When I make this recipe, I mix low-fat with regular cheese to try and keep calories at a lower point. It is a cheese dip so there are calories. Using lower calorie mozzarella cheese anD Neufchatelel cheese keeps calories lower and the flavors are great!
Beer Cheese Dip Q&A
What type of beer is best for a good beer cheese dip?
A good lager, ale, or stout makes a great beer cheese dip. I use Yuengling for this cheese dip because it is a favorite beer of the hubs and it works really well in the cheese dip. Choose a favorite or yours and experiment with some of your favorite beers.
Can this cheese dip be made ahead of time?
This is an easy dip to make but it can be made ahead of time and reheated in a slow cooker or on the stovetop for a few minutes. Details below in the recipe.
What are the best cheese combos for a good beer cheese dip?
Use a combo of cheeses. Usually a mix with cheddar cheese and mozzarella, gouda, brie, or fontina! Again, experimenting is always a good thing. What is not to love about trying various melted cheese and beer?
Can I add ingredients to this cheese dip?
Absolutely! Use this dip as a base and add in when needed other ingredients like bacon, caramelized onion, diced tomatoes, and diced peppers.
Can beer cheese dip be frozen?
It is not recommended to freeze this dip. Cream cheese does not freeze well. This dip is super easy and quick to make so it is not a big deal to make it when you are ready to enjoy!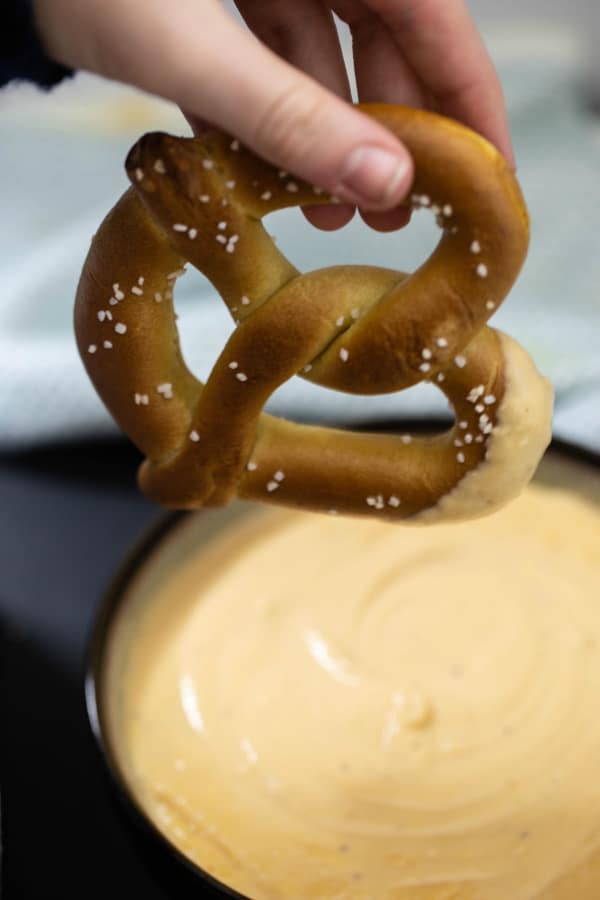 What goes well with Beer Cheese Dip?
homemade pretzels
carrots
celery
broccoli
tomatoes
garlic bread
apple slices
pear slices
Some other dip recipes I hope you enjoy as much as we do:
Homemade Boursin Cheese

: Fast becoming a favorite recipe for you all as it is for my family, thank you and enjoy!

Pimento Cheese Dip

: A Southern favorite, actually a favorite by everyone I know too, yum!
Jalapeno Popper Dip: A delicious zesty recipe from Beyond the Chicken Coop, this is a great cheesy dip!
7 Layer Dip: Layers of deliciousness from Courtney's Sweets, oh my is this delish!
Taco Dip: I cannot resist this taco dip from Sugar Spun Run! Yummo!
The following are affiliate links. We are a participant in the Amazon Services LLC Associates Program, an affiliate advertising program designed to provide a means for us to earn fees by linking to Amazon.com and affiliated sites.
Don't forget to shop the Everyday Eileen store on Amazon!
Thank you so very much for being apart of Everyday Eileen!
Shop this recipe:
Cast Iron Skillet: This is the skillet I use in this recipe, a fabulous cast iron pan. Really holds the heat well.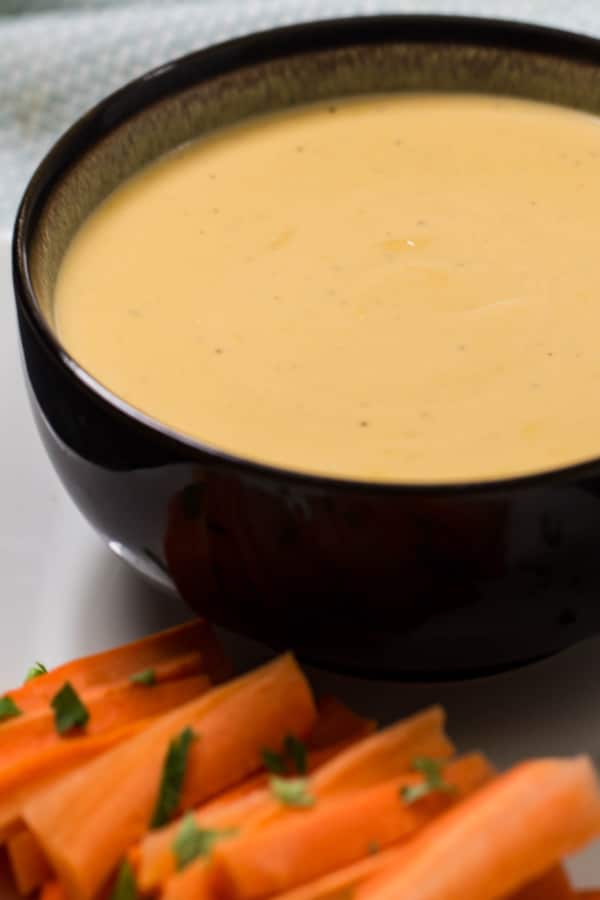 Tips to make a great Beer Cheese Dip:
Heat the cheese over a low simmer. Too hot may burn the cheese.
Use block cheese and either chop or shred the cheese for the dip. Pre-shred cheese has a waxy coating and I Don't recommend for a melting cheese recipe.
A combo of cheese is always great in this recipe. Use a good melting cheese like mozzarella with another cheese.
Cast Iron pans are great to use to make a good Beer Cheese Recipe, holds the heat really well.
A slow cooker on warm is a great holder of the warmed beer cheese for serving.
Add more beer if the cheese dip gets too thick after sitting in the warmer.
How to make Beer Cheese Dip:
Add cream cheese to a cast iron pan that is warmed over medium heat.
Stir in cheddar and mozzarella cheese.
Blend in beer, spices, and ground mustard.
Stir and blend until cooked through.
Serve with pretzels, veggies, fruit, etc.
Tag me on Instagram with @everyday_eileen or #everydayeileen.
I love any comments or questions, please leave below!
I HOPE YOU CONTINUE CONNECTING WITH ME!
Stay up to date on all recipes! Follow me on:
Love this tasty mac and cheese, I would very much appreciate it if you give it a 5-star rating and share any comments or questions below
📖 Recipe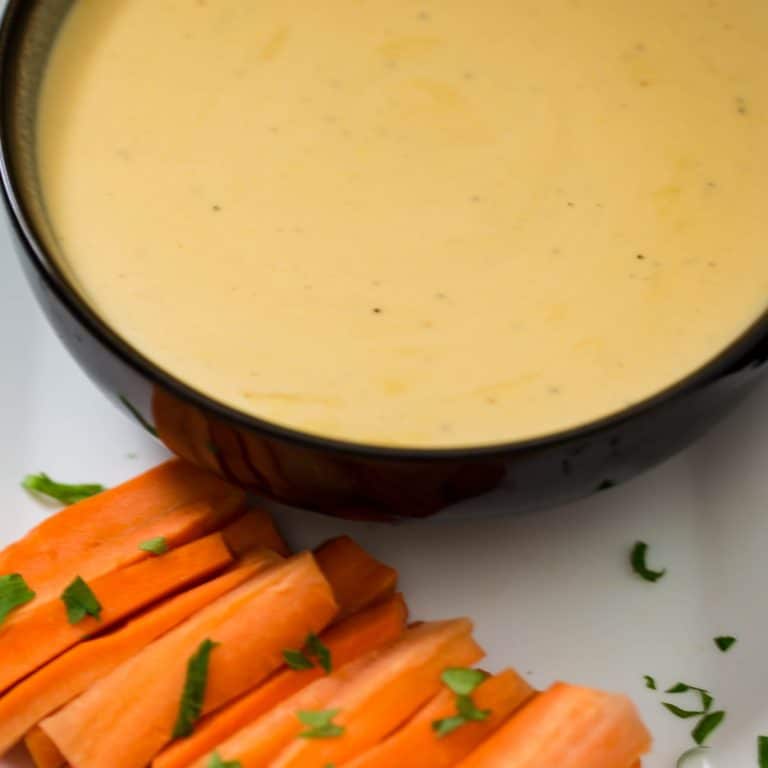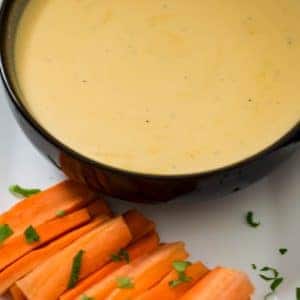 Easy Beer Cheese Dip
A delicious hot and cheesy beer cheese dip! Easy preparation with just melting cheese and beer with some spice to make a delicious dip! Perfect paired with bread, pretzels, fruit, and veggies. A must addition for any tailgate, Superbowl, family parties!
Print
Pin
Rate
Equipment Needed:
Ingredients
16

ounces

cream cheese

Note 1

8

ounces

cheddar cheese, shredded or cubed

Note 2

8

ounces

low-fat mozzarella cheese, shredded or cubed

Note 2

1

cup

lager beer

Note 3

3-4

shakes

Worcestershire Sauce

½

teaspoon

ground mustard

¼

teaspoon

garlic powder

¼

teaspoon

onion powder

¼

teaspoon

black pepper
Instructions
In a pan, preferably cast iron, over medium heat add cream cheese to melt. Blend in the cheddar and mozzarella cheese and whisk. Add the beer and stir. Blend in the Worcestershire Sauce, mustard, garlic powder, onion powder, and black pepper. Whisk until all melted, about 6 minutes.

Serve with your favorite snacks.
Notes
Note 1: Neufchatel or low-fat cream cheese is lower in fat. Regular cream cheese can be used. I do not recommend fat-free cheese, it does not melt as well.
Note 2: Use block cheese and shred or cube. Pre-shredded cheese has a waxy finish and does not melt as well.
Note 3: Use a lager, ale, or stout.
Note 4: Serve this beer cheese dip with any of your favorite snacks: Homemade Pretzels, chicken tenders, chicken wings, chips, veggies, apples, any of your favorites.
Storage: The dip can be made ahead of time. Reheat in the microwave or stovetop. For stovetop, heat over low heat and stir occasionally so it doesn't stick to the pan. A slow cooker also works well, heat on warm for about an hour before ready to eat.
I am not a registered dietician, I do my best to provide the most accurate nutritional values. Any nutritional data I provide is an approximation. Actual dietary information can vary based on ingredients and portion sizes
Nutrition
Serving:
0.25
cup
|
Calories:
229
kcal
|
Carbohydrates:
2
g
|
Protein:
12
g
|
Fat:
17
g
|
Saturated Fat:
10
g
|
Cholesterol:
59
mg
|
Sodium:
363
mg
|
Potassium:
97
mg
|
Sugar:
1
g
|
Vitamin A:
600
IU
|
Calcium:
328
mg
|
Iron:
0.2
mg