You're going to flip for this crazy good 4-ingredient, No Churn Cookies and Cream Ice Cream. It's creamy with the best crunch from Oreo cookies. Plus, no ice cream machine is needed.
I am just flat out in love with this ice cream recipe. Its super easy and let me say, it's so darn good. I'm thrilled to share this one with you. I'm just so happy with the flavor and creaminess.
Why you'll love this recipe
No ice cream maker is needed. Just patience for it to freeze! It ah-mazing.
Such an easy recipe. Anyone can make it.
Ingredients
Heavy whipping cream add creaminess to the ice cream.
Sweetened condensed milk is high in milk fats to keep ice crystals small.
Oreos add the crunch factor and sweetness, yum.
Vanilla extract adds a nice kick of vanilla to work with the condensed milk and cream.
Instructions
This is an overview of the recipe. The full instructions are below in the recipe card.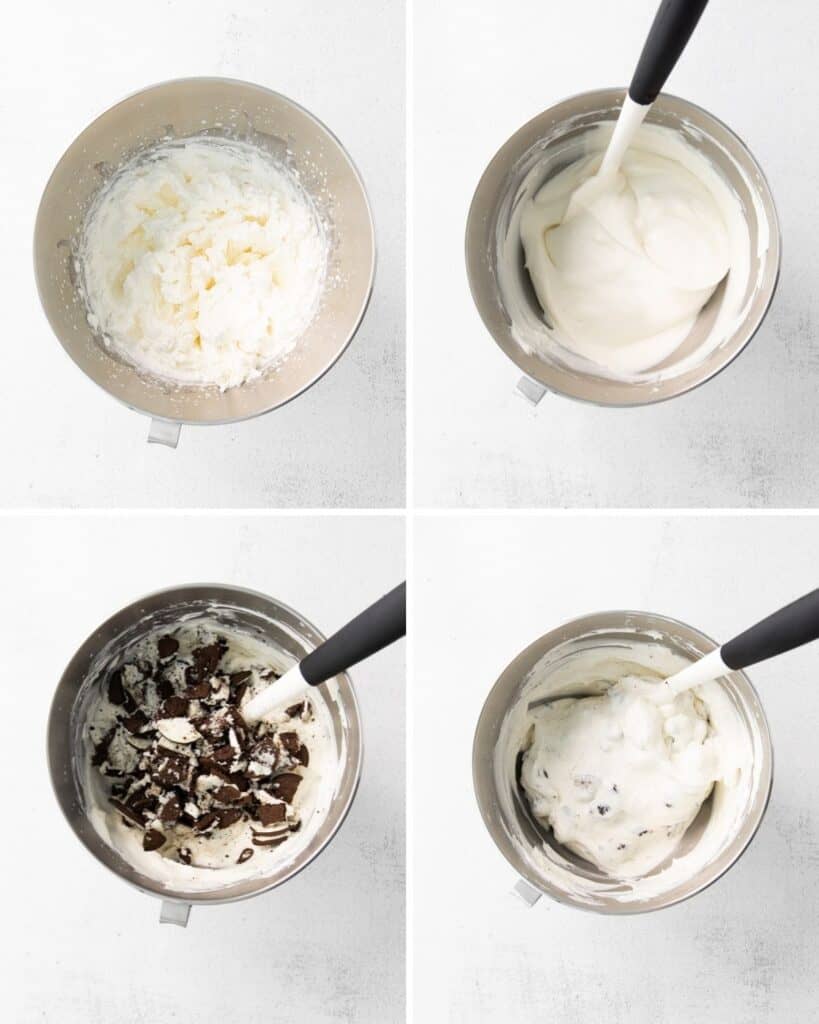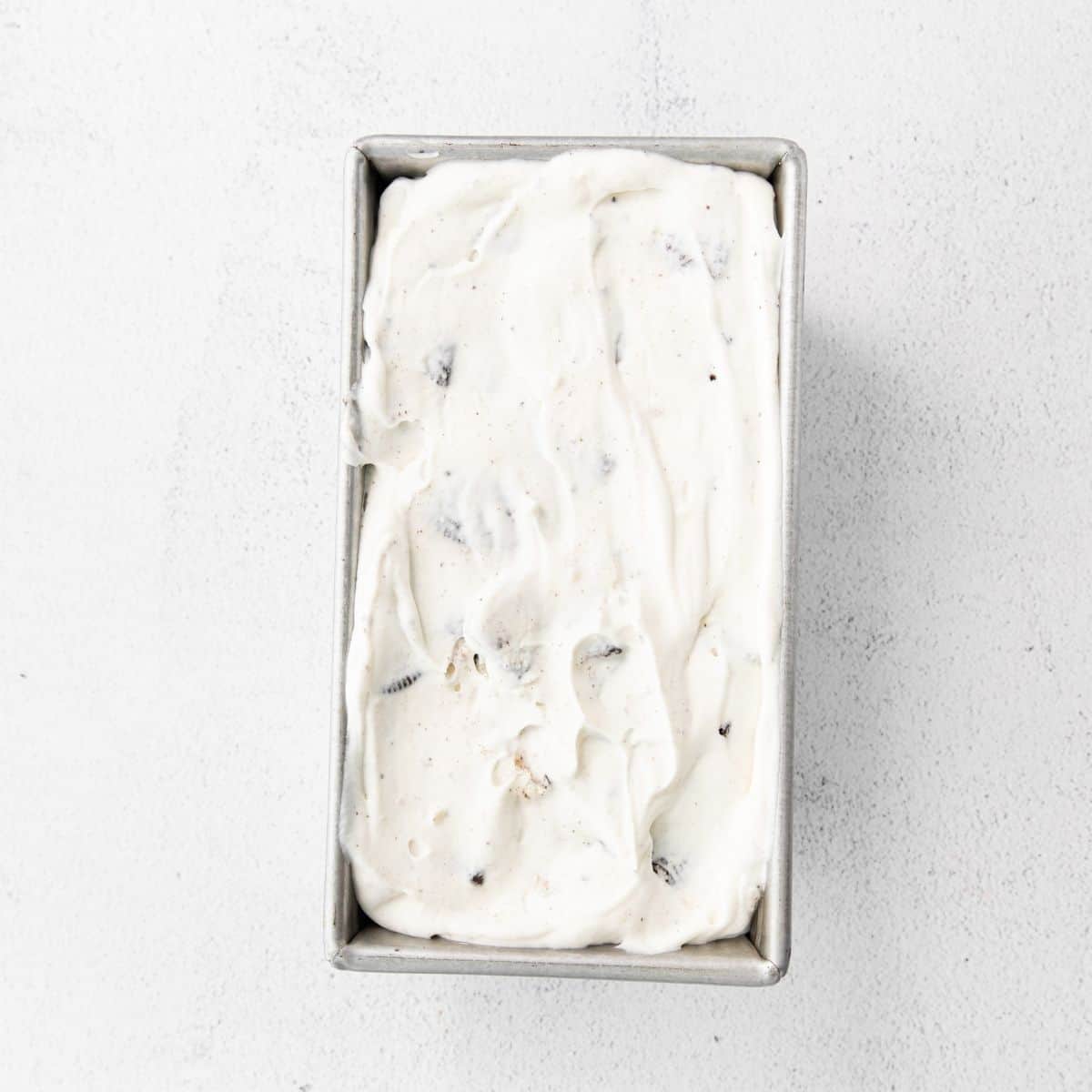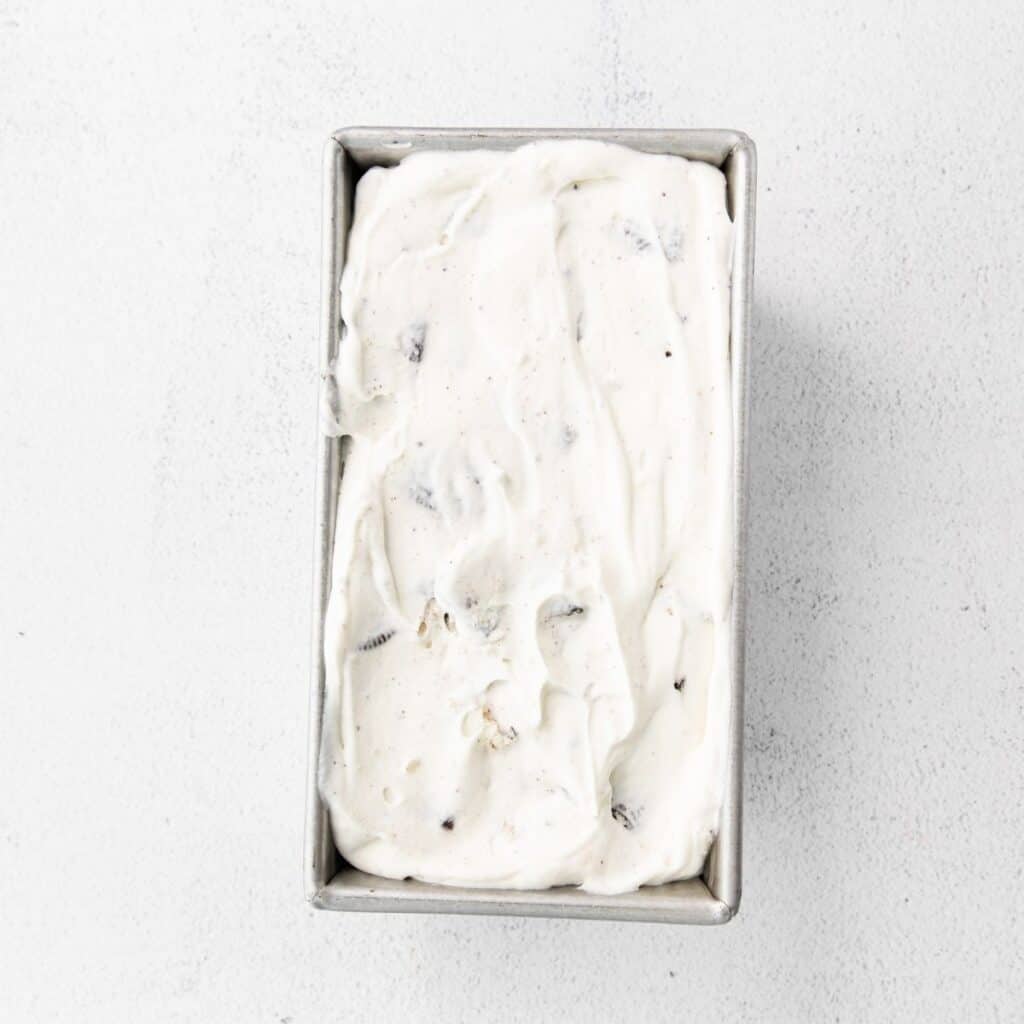 Add the heavy whipping cream to the bowl of a stand mixer fitted with the whisk attachment.
Beat on medium-high speed for 2-3 minutes, or until the cream forms stiff peaks.
Add in the sweetened condensed milk and vanilla extract. Fold them together gently.
Once all of the sweetened condensed milk has been incorporated, gently fold in the Oreo pieces.
Transfer the mixture to a loaf pan or a silicone ice cream tub and wrap it with plastic wrap or place it in an airtight freezer bag. Place the ice cream in the freezer overnight (or at least 12 hours).
Equipment
This post contains affiliate links. As an Amazon Associate I earn from qualifying purchases.
Stand Mixer
Loaf Pan
Spatula
Storage Tips
Store the cookies and cream ice cream in a covered airtight freezer-safe container in the freezer for up to one month.
Expert Tips
Put the cookies in a large sealable bag and hit them with a rolling pin to quickly crumble the cookies.
Follow directions when whipping the cream and condensed milk. You don't want to over whip.
Once the stiff peaks form, move to the next step.
Variations
Cookie options are Neiman Marcus cookies, Pecan Sandies, Chocolate Chip Cookie, Mint Thins, chocolate sugar cookie. Truly any of your favorites can be substituted.
Some candy choices would be Almond Rocha, Twix Bars, Kit Kats, and Peanut Butter Cups are great choices to swap in to the ice cream.
Frequently asked questions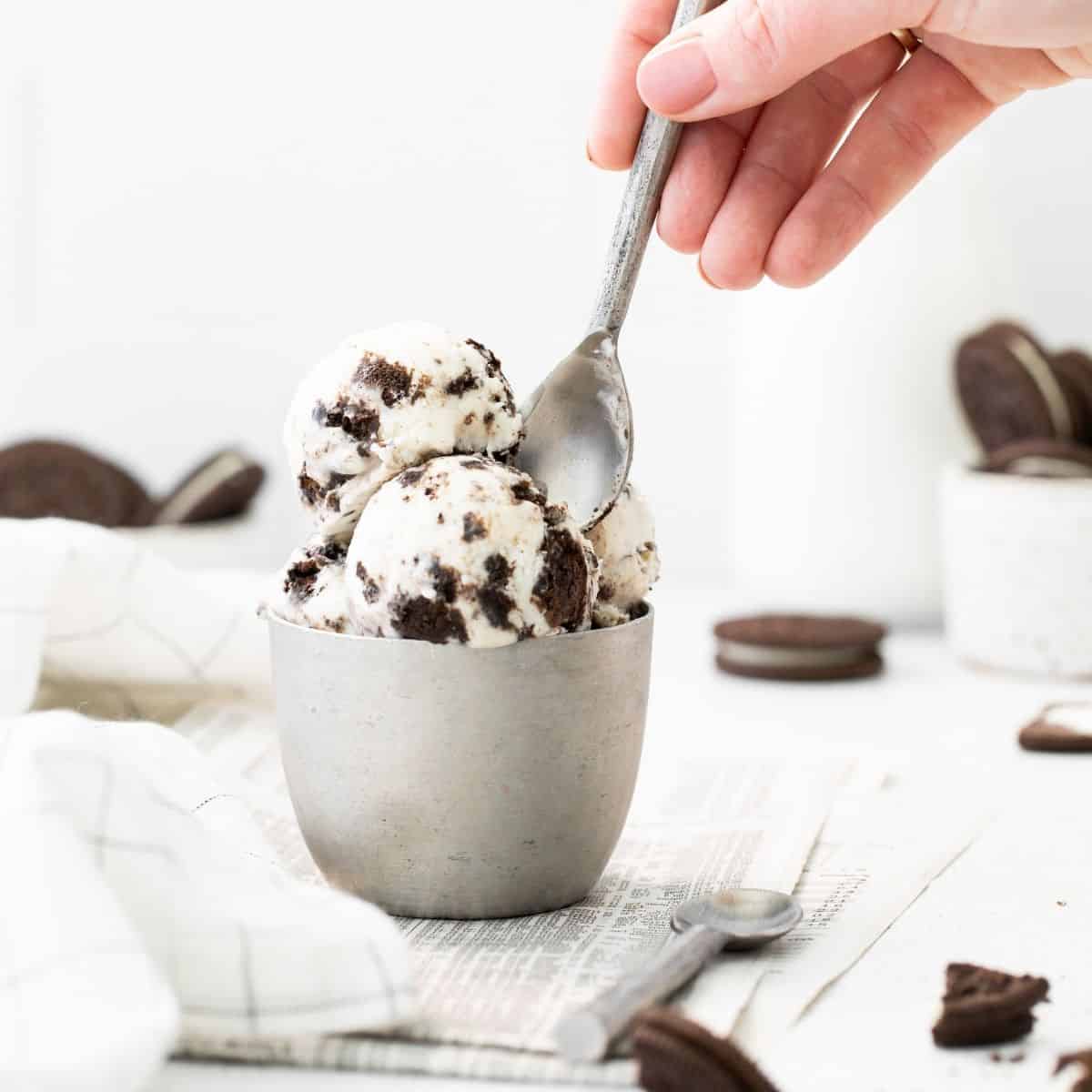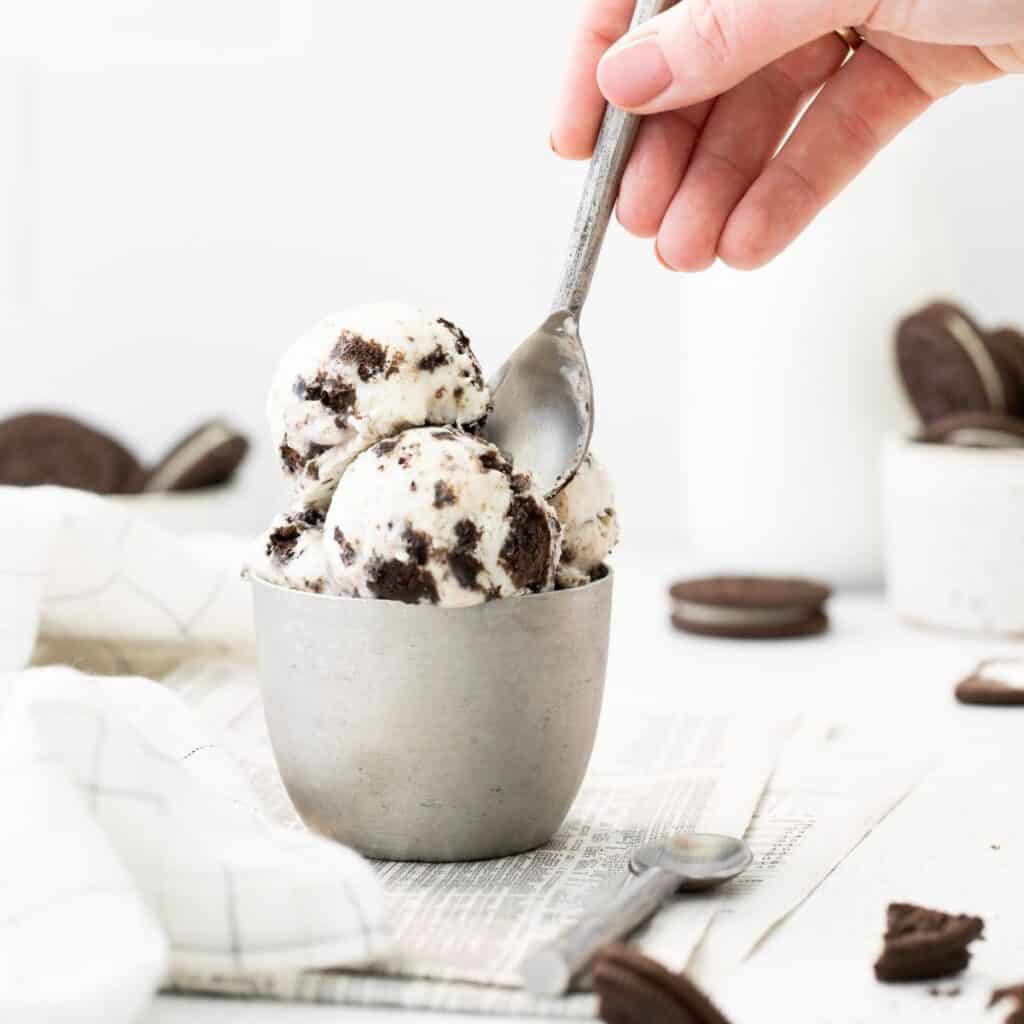 Related Recipes
When you make this recipe, take a pic and tag me on Instagram with @everyday_eileen or #everydayeileen.
Keep up to date with recipes and posts by following me on:
FACEBOOK INSTAGRAM, PINTEREST, TWITTER
Love this recipe, it would be awesome if you give it a 5-star rating and share comments below.