We are celebrating the best St. Patrick's Day recipes. Looking for your favorite foods, green recipes, desserts, we've got them all for you to enjoy! This is my favorite holiday of the year and you don't have to be Irish to enjoy a delicious slice of Irish soda bread and some Holiday fun.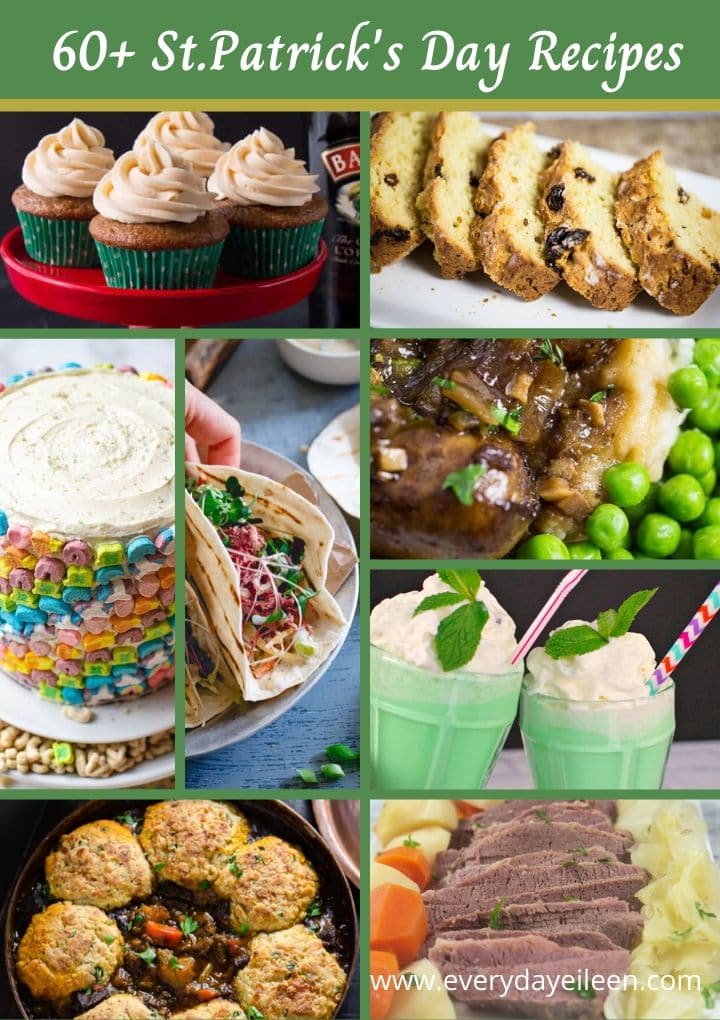 It is no secret, I love St. Patrick's Day. It's a huge holiday for my family and we celebrate my Irish heritage and enjoy a lot of fun, laughs, food, maybe even some green food and a possible Guinness for the adults.   is a family favorite and what better way than to celebrate all the best recipes from my family and my favorites food bloggers.
St. Patrick's Day recipes for breakfasts:
You don't have to wait for dinner time to celebrate. Start your day with some delicious treats to start your Saint Patrick's Day with a rainbow of deliciousness.
St. Patrick's Day appetizers and snack:
Are you hosting or attending a St. Patrick's Day party? Prepare amazing snacks like green dips or rainbow treats. We have you covered with fun ideas.

St. Patrick's Day Dinner Recipes:
Delicious side dishes:
Desserts to celebrate St. Patrick's Day:
St Patricks's Day drinks, cocktails, and mocktails:
The following are affiliate links. We are a participant in the Amazon Services LLC Associates Program, an affiliate advertising program designed to provide a means for us to earn fees by linking to Amazon.com and affiliated sites.
Shop to make these recipes:
Don't forget to shop at the Everyday Eileen store on Amazon!
I hope you enjoy these St. Patrick's Day recipes. They are all so delicious and festive. Happy St. Patrick's Day to everyone!
I love any comments or questions, please feel free to leave them below!                               
        Keep up to date with recipes by following me on: