I had an amazing gift sent to me over the Holiday Season! You are going to love what I am about to share! Seriously, I mean love, love, love it!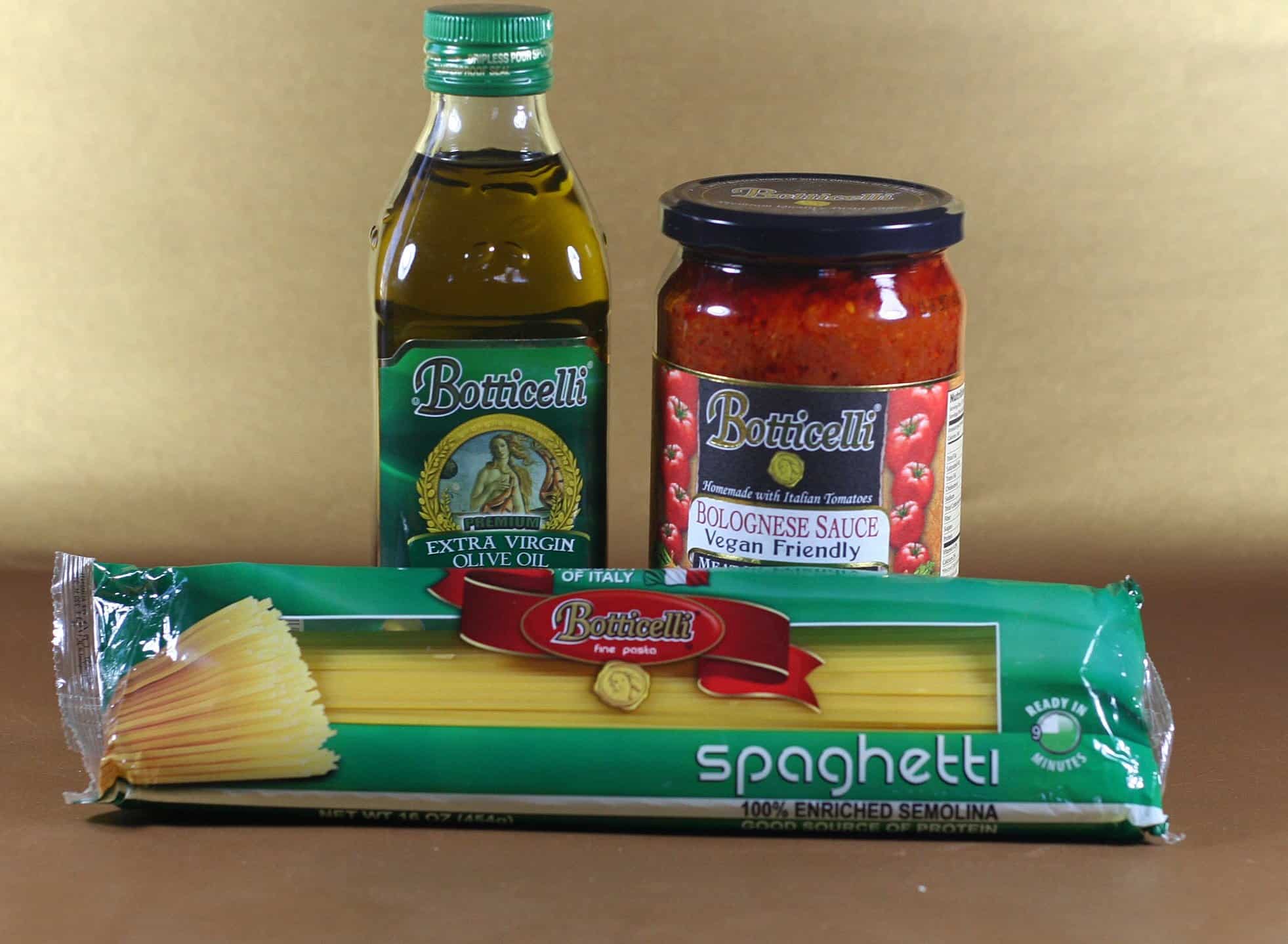 I received a wonderful gift box from Botticelli Foods! My box of treats included a bottle of Extra Virgin Olive Oil, Spaghetti, and a jar of Bolognese Sauce, which is Vegan Friendly! This is perfect, quick and delicious meatless Monday meal!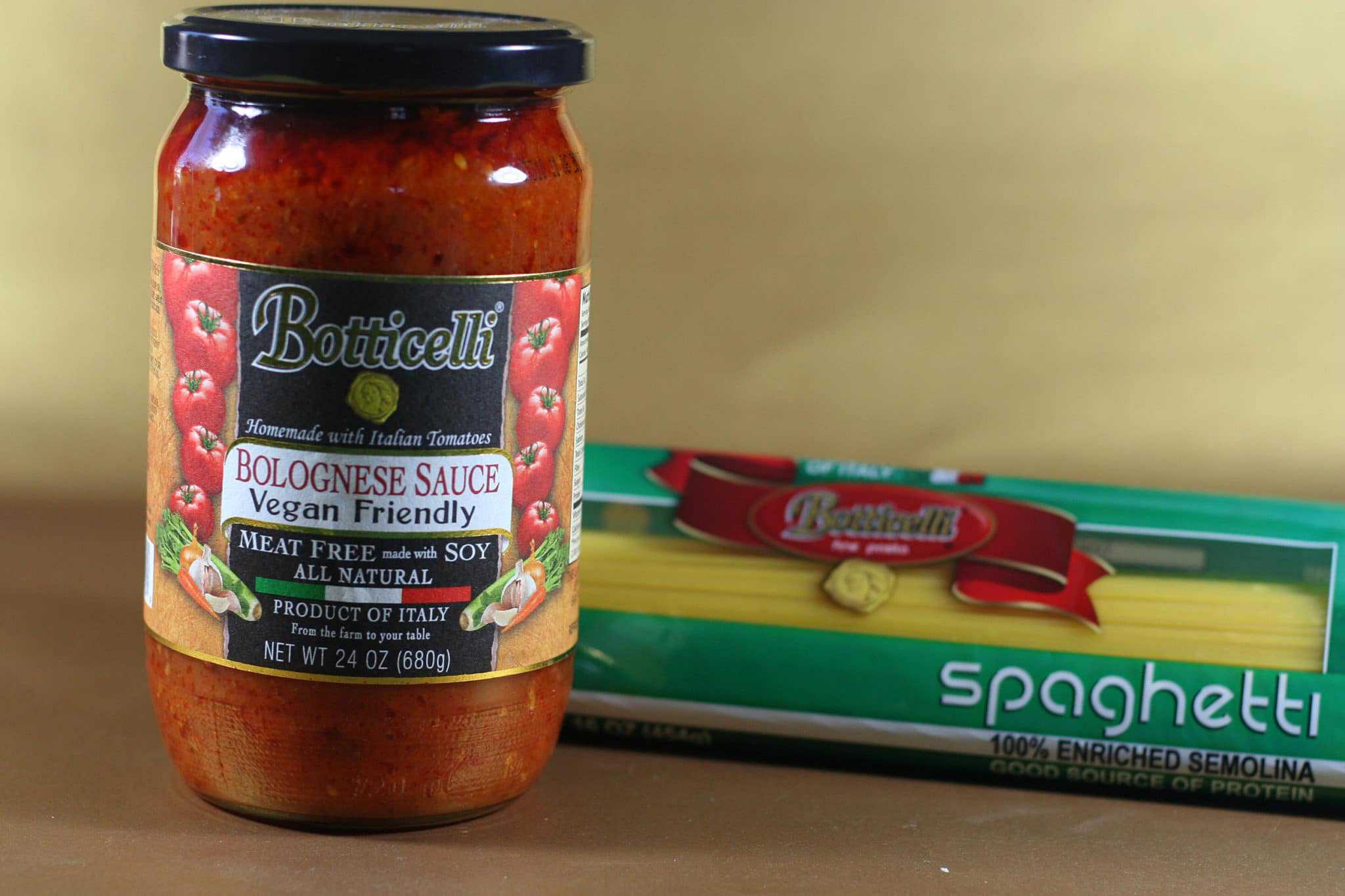 I have been purchasing Botticelli Food pastas and olive oil for quite some time so when they contacted me to sample their Bolognese Sauce, a meatless, soy based sauce that is Vegan Friendly, I was intrigued. Their products are imported from Italy and the quality of the products I have used has always been excellent and I am pleased to tell you that the Vegan Bolognese Sauce was no disappointment! My family and I thoroughly enjoyed our meal which took about 9 minutes to prepare!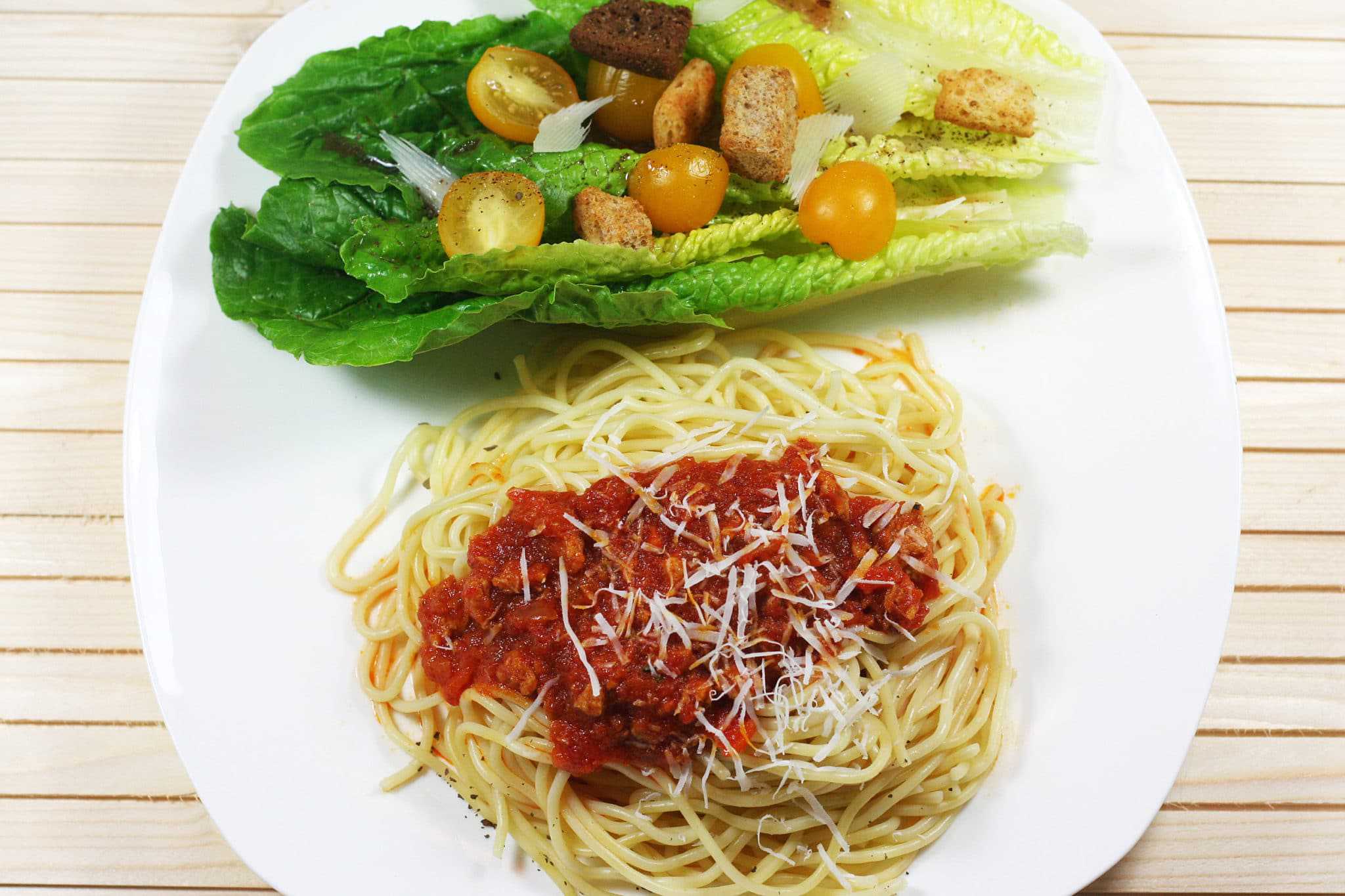 I really focus my families eating habits on foods that are healthy and have minimal additives. I cook many meals from scratch, however, this is not feasible every day! Yet, I want the products I purchase to feed my family to be of a very high quality. Botticelli Foods is just that, they deliver wonderful quality products with fresh ingredients that taste delicious ! When I received the Vegan Friendly Bolognese Sauce, I immediately looked at the ingredients and I was so pleased because there are no preservatives in this pasta sauce. The Bolognese Sauce is a soy based pasta sauce which has the most delicious flavor! My family loved the sauce so much and it was so easy and quick to prepare and the Bolognese Sauce will now be apart of our regular weekly meals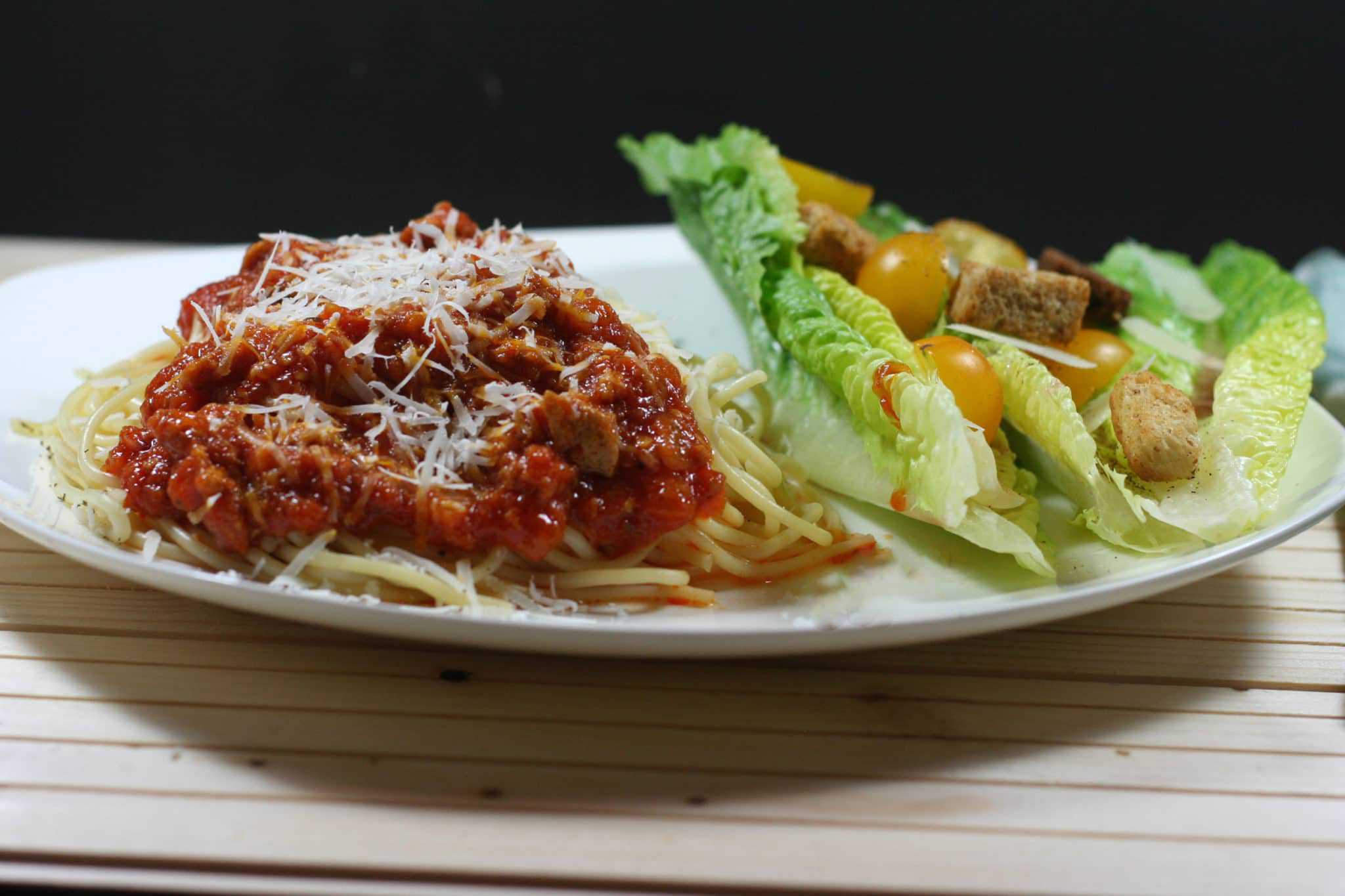 Botticelli has a wide variety of pastas including bow ties, penne, rigatoni and elbow pasta shapes and they are made with 100% enriched semolina pasta. They also have a roasted red pepper product that is delicious. I use the roasted red peppers to prepare many dishes such as stuffed chicken breasts and red pepper hummus. Botticelli olive oils are also of the highest quality. They have a variety of olive oils including an organic and light olive oil! Again, their products are imported from Italy and are premium products. I made a salad with our dinner and also used the extra virgin olive oil they sent me and I already had their Golden Balsamic Vinegar in my pantry to prepare a delicious salad dressing. I used this same balsamic vinegar to prepare my Avocado Lemon Herb Spread that is a big hit!
I bet you are thinking where can I purchase Botticelli Food products? Well, you are in luck! On their website http://www.botticelli-foods.com/ , they have a store locator where you can look up a store near you to purchase their products. Also, they have a Corner Cafe, where you can purchase on-line their olive oils and gift baskets. Don't forget to stop by their Recipe Page. There are some great recipes such as Olive Oil Ice Cream, which I will be making soon and a Strawberry Bruschetta with Bacon that looks amazing! I hope you purchase one of the Botticelli Food product soon. Whether it be the Bolognese Sauce, olive oils, pastas, roasted red peppers or one of their vinegars, you will not be disappointed in the freshness of their products!
I hope you enjoy Botticelli Food Products, please share the love on Facebook, Pinterest, or your favorite way of relating to your friends and family, and please continue connecting with me on Instagram, Pinterest, Twitter, Bloglovin, Google Plus !
Thank you for always sharing my passion and love for food and family!
xo
Disclaimer – I received products from Botticelli Foods to review. All opinions are mine and were not influenced by Botticelli Foods!